NWA legend Dr Dre is the king of hip-hop with an estimated income of $923m in 10 years. The music producer is said to be the highest-earning rap star based on Forbes' annual hip-hop cash kings list. Elsewhere, music mogul P Diddy has been crowned 2016's top-earning star with an estimated income of $63m.
Forbes launched their first hip-hop cash kings list in 2007 and Dr Dre has proved to be the most lucrative entrant thanks to his rap empire. The acclaimed producer's fortune saw a momentous boost in 2014 after selling his stake in the Beats by Dre headphones company to Apple for a staggering $3bn (£2.2bn).
Outside of business ventures, Dre has kept a pulse firmly in the music world thanks to his Aftermath Entertainment record label, which is housed under Interscope and boasts the likes of Eminem and Kendrick Lamar on its roster.
Dre also received a healthy income from the NWA biopic Straight Outta Compton, which he executive produced alongside Ice Cube, DJ Yella and MC Ren. The well-received movie grossed more than $200m at the box office making it one of the highest-earning films of 2015.
Dr Dre, real name Andre Romelle Young, sits at number three on the 2016 hip-hop cash kings list with estimated earnings of $41m. Bad Boy Records boss P Diddy takes the top spot for the second year in a row with an income of $62m, which is $2m more than he took home in 2015. In addition to ticket sales from the Bad Boy reunion tour, Diddy continues to rake in the big bucks with his Ciroc vodka endorsement deal and Revolt TV network.
Jay Z has been mostly quiet on the music front over the last year but he continues to earn revenue from his Roc Nation record label and the sports management off-shoot company. In fourth place is Drake with $38.5m while See You Again rapper Wiz Khalifa rounds off the top five with $24m. Kanye West, who claimed to be in $53m debt, has failed to make the top 10 sitting at number 11 with $17.5m. Forbes calculates that collectively over the last decade, hip-hop's biggest stars have accumulated a wealth of $4.5bn.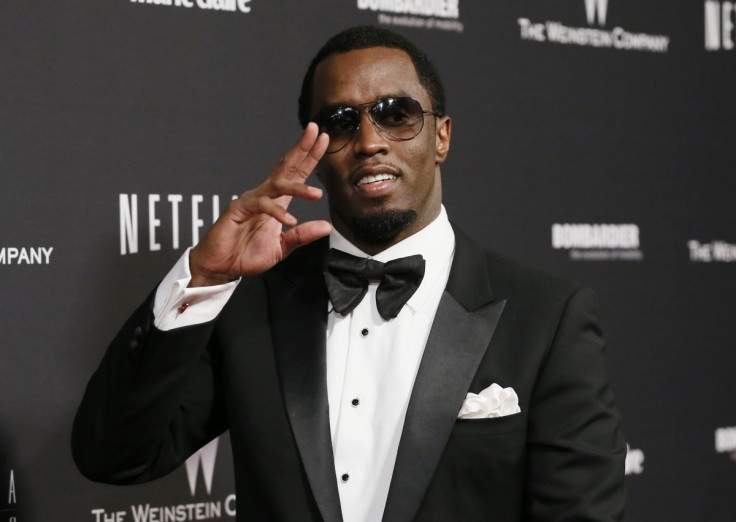 Forbes' hip-hop cash kings 2016
1. P Diddy – $62m
2. Jay Z – $53.5m
3. Dr Dre – $41m
4. Drake – $38.5m
5. Wiz Khalifa – $24m
6. Nicki Minaj – $20.5m
7. Pitbull – $20m
8. Pharrell Williams – $19.5m
9. Kendrick Lamar – $18.5m
10. Birdman – $18m