We told you it was sensational. Our Girl returned to BBC1 last night with a new Corporal in the lead role – Georgie Lane – played by Michelle Keegan.
The first episode was explosive to say the least, and had everything you could possibly think of from love, heartbreak, action, death, warzones and even kidnapping – giving The Godfather a run for its money on the multiple theme front. It also saw huge success as the most-watched show in its time slot with 3.8 million viewers tuning in.
Keegan lived up to expectations and managed to make her feminine, alluring aura work with her character as a tough, strong army medic – proving you don't have to act like a brute to be a womanly force to be reckoned with.
We saw a fair bit of vulnerability from her character as she was stood up on her wedding day and thrown into the depths of Kenya on a mission, but the former Corrie star most definitely filled the very large boots of the show's predecessor, Lacey Turner.
The episode opened up with a steamy scene between her and her equally aesthetically-pleasing co-star, Luke Pasqualino – who plays Elvis Harte – and are set to get hitched. Things seem to be all hunky-dory between the loved-up couple after their night of passion, and Elvis heads off to London the next day for some last minute wedding prep.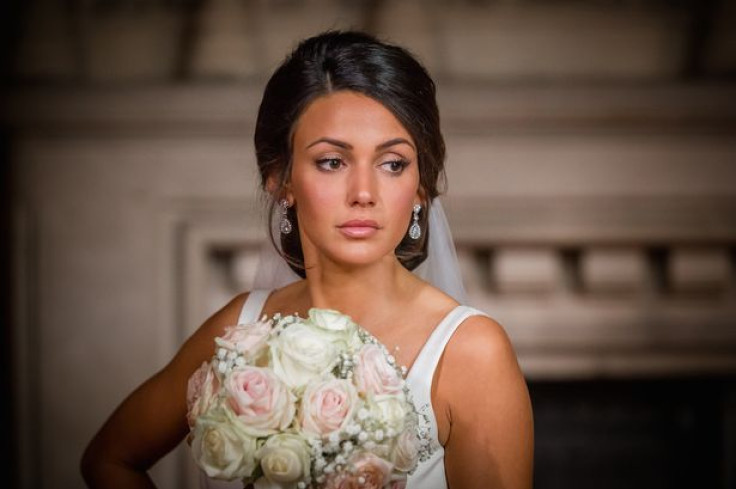 Georgie arrives at the church in Manchester looking absolutely breath-taking in her wedding dress, complete with an elegant updo and diamond drop earrings, but is left heartbroken when Elvis doesn't show up. She is soon greeted by returning Captain James (Ben Aldridge) – who is also Elvis' best pal – and delivers the bombshell: "He said he can't go through with it." Damn.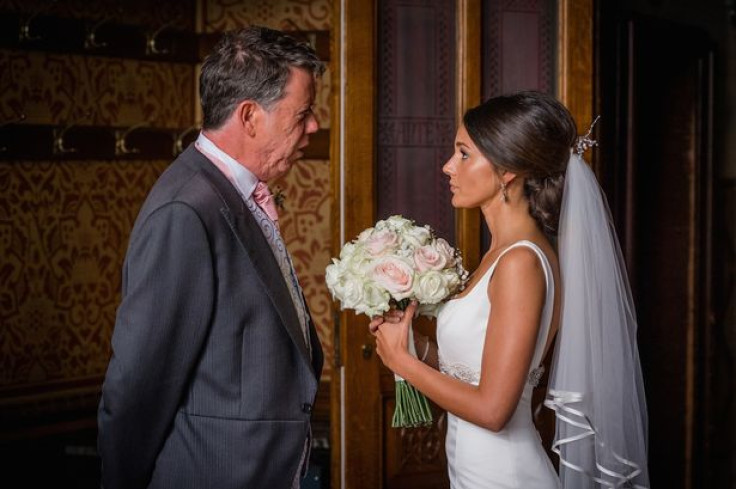 The betrayed bride is left in floods of tears, sobbing into her father's chest, and we have to admit – we were shedding more tears than a chef on an onion-chopping assignment.
Things appear to look up for our Georgie as she finds love with another handsome chap – Doctor Jamie Cole – who is played by newcomer Royce Pierrson. But as Keegan revealed in a recent Q&A, a love triangle resounds throughout the series.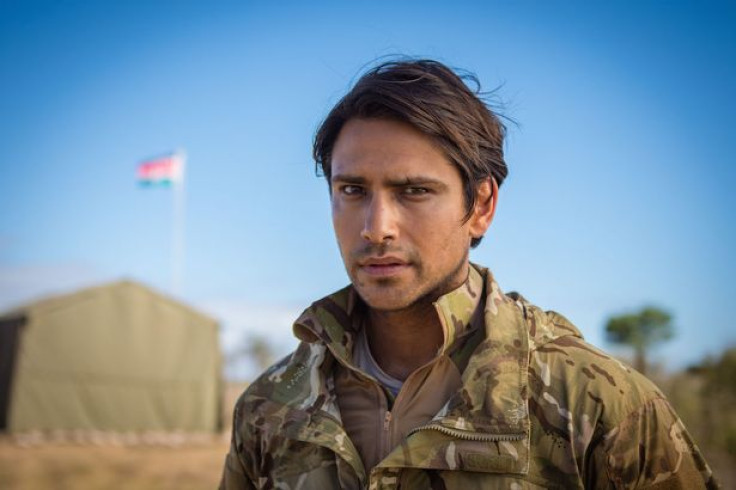 If that wasn't enough drama for one episode, Georgie is then asked by Captain James to join him in Kenya on a six-week humanitarian mission – thrust into immediate danger. Just as she arrives, an IED explodes which injures several refugees, and she's forced to show off her medic skills from the off.
She soon meets Kiki (Anna Tenta) who has been working at the medic bay for ten years and informs her that a German doctor was recently kidnapped – as if she didn't have enough to worry about. Ironically, Kiki is taken hostage a day later and Georgie's determination to rescue her lands her in serious danger.
After going on a mission after Captain James receives intelligence, she ends up being ambushed in the back of an ambulance and kidnapped by terrorists. The episode ends with her being driven away to an unknown location at the back of a vehicle – leaving us with the biggest nail-biting end we could possible NOT wish for.
To make matters more riveting, next week's teaser sees Georgie begging for her life, claiming: "I am a British citizen being held hostage and will be executed at sundown tomorrow if all Al-Shabaab are not released."
The overwhelmingly positive Twitter reaction to the first Our Girl episode:
Watch the drama continue next Monday at 9pm on BBC1.