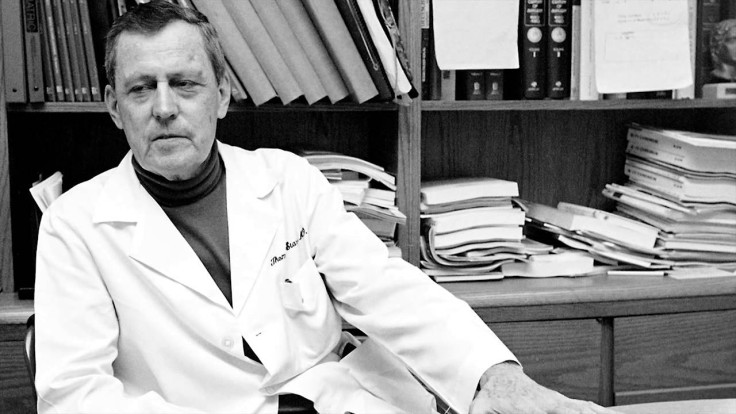 Dr Thomas E. Starzl, the first surgeon to successfully carry out a liver transplant, has died at the age of 90.
The life-changing surgery, which the physician piloted in 1963, was a ground-breaking feat that redefined how organ transplants are carried out today.
Dr Starzl, who lived in Pittsburgh, died peacefully in his home on Saturday (4 March).
As well as his work as a transplant luminary, the physician contributed crucial research into anti-organ rejection drugs, as well as organ preservation and procurement.
The doctor also carried out the first successful five-organ transplant on Tabitha Foster in 1987.
"Thomas Starzl was many things to many people. He was a pioneer, a legend, a great human, and a great humanitarian. He was a force of nature that swept all those around him into his orbit, challenging those that surrounded him to strive to match his superhuman feats of focus, will and compassion," the Starzl family said in a statement provided by the University of Pittsburgh, where the doctor formerly held his residency.
In spite of his success, the pioneer revealed in his autobiography, The Puzzle People, that he hated performing surgery.
Speaking to the Pennsylvanian Tribune-Review about his work, Dr Starzl said: "I never did have a big game plan. If you don't have a big game plan, then you really don't have something that you strive for and accomplish and have as your cherished legacy. I just came to work every day and did the best I could."
Who was Dr Stazl?
Dr Stazl was born in Iowa on 11 March, 1926. Although he considered becoming a priest, after his mother's breast cancer diagnosis he decided to commit his life to medicine. He was educated at Westminster College in Missouri, where he obtained a biology degree.
He then completed his medical education at Northwestern University in Chicago, a Master of Science degree in anatomy and in earned both a PhD in neurophysiology and an MD with distinction, as well as completing a placement at the world-renowned Johns Hopkins University.
Described as "the father of modern transplantation", Stazl made the first liver transplant in 1963. After that date, the physician performed about 175 liver transplants at the University of Colorado.
As well as his transplant successes, he contributed numerous surgical and transplant-related feats to the medical field, including the introduction of an experimental drug called FK506, which made intestinal transplants possible.
The physician received 26 honorary degrees in the US and abroad, and retired from the profession in 1991.