It's all going off for the Mitchell family in the forthcoming weeks. EastEnders viewers are set to be anxious regarding the wellbeing of Albert Square veteran Phil Mitchell following the bombshell he dropped on Monday night's (21 November) episode.
The patriarch of the infamous east end family revealed that he isn't going on the transplant list and announced that he is prepared to die.
His current situation comes after receiving bad news that his health is deteriorating despite not having touched alcohol for six months.
And tonight's episode (22 November) will see the Mitchell family take centre stage once again as the extravaganza from Phil's news continues.
EastEnders viewers can expect to see Phil frustrated when Louise and Ben ignore him following his decision that he be left to die. His wife Sharon does her best to try and convince her husband to reconsider, but whether or not her advice makes Phil open his eyes to new options remains to be seen.
Elsewhere in the soap, the end could be nigh for Ian and Jane Beale's marriage. Jane admits that she has a feeling that Ian no longer finds her physically attractive in a candid chat with Stacey Fowler.
Stacey becomes concerned and asks Mick Carter to have a word with Ian. But Jane doesn't want Stacey to spread the news of her lacklustre relationship, and Stacey becomes panicked. Lo and behold, Mick hasn't wasted any time in talking to Ian about his supposed issues between the sheets, and it results in a rather awkward situation.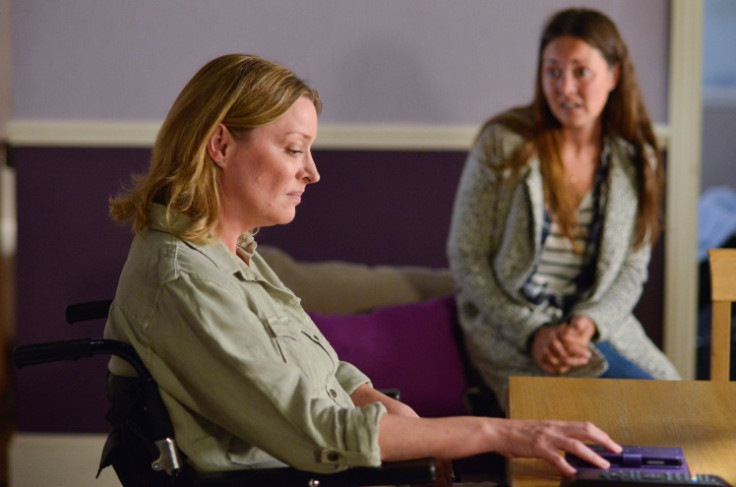 Ian is keen to prove to Jane that she is wrong about her thoughts, suggesting the pair go on a night out. But Jane feels too down in the dumps to glam up – inviting Linda to organise a Ladies' night to help lift Jane's spirits and confidence. Jane is feeling to betrayed by Stacey to focus on anything else, however.
Jane is eventually persuaded to attend the charity night out and Stacey offers her some words of encouragement as she vies to make her feel better about herself. You'll have to keep watching to see if any of it really helps the Beales get their marriage back on track.
EastEnders continues on Tuesday night at 7.30pm on BBC1.