Entrepreneur Sarah Willingham has revealed the real reason she quit hit BBC2 business show Dragon's Den after it was revealed earlier this month that she was not returning for the 2017 series along with Nick Jenkins.
Willingham, 43 – who made her fortune by investing in restaurant chain The Bombay Bicycle Club – sparked confusion after the shock announcement of her departure earlier this month, leading to the speculation that both she and Jenkins had been axed.
In a candid chat with Hello! magazine, Willingham claimed that her decision to leave the show was down to her husband suffering a life-threatening cancer scare on holiday.
She said: "Life is short. You've got to grab it and live it and create memories that matter to you."
"I'd had no control over the situation, none, and that was a completely new sensation for me. And I've never wanted anything as much as that outcome in my life, ever," Sarah said.
"We completely dodged a bullet and it left me with a sense of calm inside, which I hope never goes. It also showed me how precious time is, how you've got to live for the moment and really enjoy it," she continued.
While enjoying a round-the-world-trip with her family, the businesswoman's husband Michael fell ill and was first diagnosed with colon cancer. After the initial scare, it was discovered by doctors that he was actually suffering from a common condition called diverticulitis that affects the intestine.
Willingham – who described her time on Dragons' Den as one of the best experiences of my life – also revealed that she would have had to take a break from the family trip if were to resume filming her third series of the programme.
Deciding not to make the choice of relocating her family to Manchester for two months while she shot the BBC show, she said: "But we had made this promise to ourselves, to each other and to the kids that we would take a year to go off and see the world together and make the most amazing memories. As much as I love Dragons' Den, I love my family more."
In her original leaving statement, Willingham said: "At the end of last year my husband Michael and I decided to finally put into action our long-held dream to spend a year travelling the world with our young children.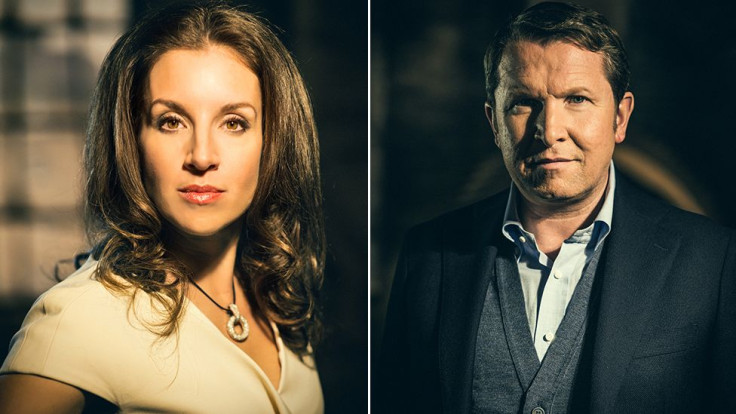 "Sadly this means that I've had to step down from my role as a Dragon. It's been a great privilege to be part of such a fantastic show and I wish everyone on it continued success."
Patrick Holland, channel editor at BBC2 added to that: "Nick and Sarah have both been terrific Dragons, using their nous and insight to make some great investments and produce some compelling entertainment in the process.
"As they step down from the show I want to thank them and wish them all the very best for the future."
Investor and personal finance expert Willingham became known as a successful businesswoman for her management in high street restaurants including Planet Hollywood and Pizza Express.
The mother-of-four bought Indian chain restaurant Bombay Bicycle Club while in partnership with The Clapham House Group, and was able to successfully expand it from a chain of six restaurants to an impressive seventeen. Her net worth is estimated at £12m.