Drake and Future tour: Meet-and-greet packages soar to $1,000 ahead of anticipated tour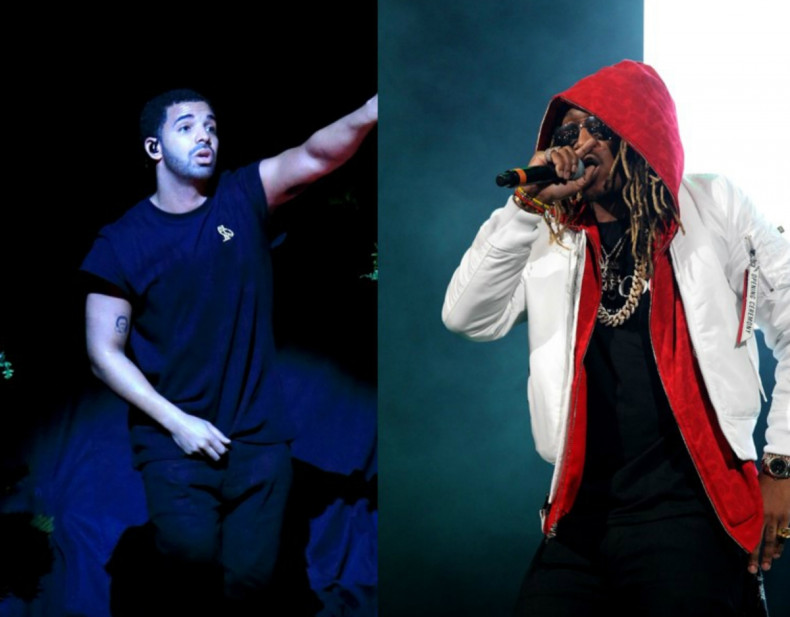 Rappers Drake and Future will be heating up the stage on their Summer Sixteen tour this summer and as fans countdown to the release of the tour's anticipated tickets, the Jumpman collaborators have also released details of meet-and-greet packages and added eight extra dates to the string of anticipated live shows.
In celebration of Drake's fourth album Views From The 6, which is set for release on 29 April 2016, rapper and acclaimed "trap king" Future will join forces on the tour, kicking off with a show in Austin, Texas, before making their way across the rest of North America.
With popularity and demand soaring before tickets have even been put on sale, the extra dates will take place in New York, Miami, Atlanta, Houston, Washington and Oakland. Fans heading to the Los Angeles leg of the tour will now have the chance to visit on three consecutive nights.
A European leg is yet to be announced, but considering Drake's close relationship with London, it can only be a matter of time before fans in the UK will be able to watch the duo in action. Tickets for the US dates go on sale on 29 April 2016, at 10am, available to purchase from Ticketmaster.
As well as standard tickets, Pigeons And Planes reveal there will be separate meet-and-greet packages, based on the budget of ticket buyers. Those who choose to meet Drizzy – with the 6 God Meet-And-Greet package coming at a cost of $1,000 (£685) – will also receive: a professional picture with the Hotline Bling hitmaker, a ticket that guarantees a seat in the first five rows, a 6 God candle, a 6 God disposable camera, a 6 God incense holder, a 6 God frame and foam hand, Summer Sixteen pins and a "floaty pen", a car freshener and an official Summer Sixteen bag.
For $500, Future's package offers a meeting with the rapper, a seat within the first 15 rows, VIP early bird entry to the venue, a personal photograph with the producer, a Future World Tour T-shirt, Future-branded socks and other Freebandz merchandise. At the cheaper price of $279.50, the Summer Sixteen Meet-And-Greet package delivers merchandise and a ticket within the first 10-15 rows.
Drake and Future have developed a close friendship over the past few years. The musicians released their mixtape, What A Time To Be Alive, in September 2015 which also topped the Billboard 200 chart in the US.
Stirring up anticipation for his album release, Drake has unveiled the official Views From The 6 tracklist (below).
In addition to previously-heard tracks One Dance, Pop Style and Controlla, new songs on the 20-track record include Hype, Grammys, Childs Play and Views. Drake's ubiquitous Hotline Bling is listed as a bonus track, while Summer Sixteen does not feature at all.
Furthermore, fans who can't wait until the LP's official release date can listen to Views From The 6 in full, when it débuts on OVOSound Radio at 7pm (PST) via Apple Music on 28 April.