Drake and Future tour: Summer Sixteen Rihanna tribute, epic set list and other highlights
US rappers opened joint tour in Austin, Texas on Wednesday (20 July).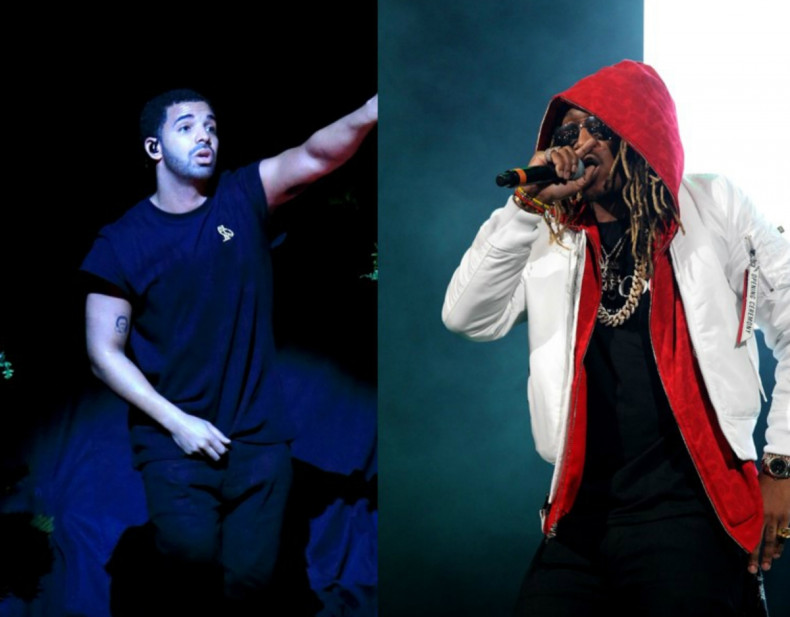 Drake and Future launched their Summer Sixteen tour with a bang last night (20 July). The Jumpman collaborators opened the 59-date trek at the Frank Erwin Center in Austin, Texas and there was a lot for their audience to digest, from Drizzy giving a shout-out to rumoured girlfriend Rihanna, a diss aimed at rapper Tory Lanez and of course that mammoth set list.
The Summer Sixteen tour will travel across North America until October with Drake, 29, and Future, 32, performing tracks from their 2015 collaborative mixtape What A Time To Be Alive, which reached number one on the US Billboard 200 chart.
The pair will also run through their individual hits with Drake taking fans on a trip down memory lane with tracks from his four albums including the latest, Views. Future will also treat the audience to songs from his plethora of mixtapes, such as Dirty Sprite, and recent album EVOL.
As the anticipated Summer Sixteen jaunt gets underway, IBTimes UK provides highlights from the big opening.
Drake name-drops Rihanna
It wouldn't be a Drake concert without some Rihanna. Clearly missing his rumoured girlfriend, the Canadian MC reportedly performed part of their collaboration Work in her honour. One audience member tweeted: "As @rihanna's "Work" song came on, @Drake said 'I wish homegirl was here'."
The set list
Judging from social media commentary, the first Summer Sixteen show appeared to a Drake-dominated affair with some Future thrown in for good measure – understandable given the magnitude of Drake's stardom.
It also looks as though Drake ran through pretty much every hit he has ever had. Standout cuts included Hotline Bling, One Dance, Started From The Bottom, 0 To 100, Know Yourself and his Meek Mill diss Back To Back. Future joined his counterpart for Jumpman, Digital Dash, Where Ya At and Diamonds Dancing.
Emotional message
With the recent shootings by, and of, police officers, Drake clearly had a lot on his mind that he needed to offload. Before sending the happy audience on their way home at the end of the concert, Drake said: "Every day you wake up – this is not some cliche s**t – every day you wake up is a blessing, you could make a change in your life or someone else's so please, touch these streets and love each other. Stop the b******t, that goes for everybody. I want to see all these faces at the same concert, I don't want to lose nobody in this building because I'm going to go work on a new album and come back to Austin, Texas."
Tory Lanez diss
Drake is said to have hit out at Canadian rap rival Tory Lanez during opening track Summer Sixteen. Changing the lyrics slightly, Drake rapped: "All you boys doing fake controllas wanna be me a little?" The feud between the fellow Torontans is believed to date back to last October, when Lanez tweeted that referring to Toronto as "the 6", as Drake does, was "not cool". He later told Power 105.1's Breakfast Club that it was "kinda corny".
Drizzy's specific reference to "fake Controllas" is most likely a nod to those who claim Lanez has tried to rip off Drake's sound on One Dance and Controlla.
The performances
Hotline Bling
Too Good
One Dance