The feud between her boyfriend Meek Mill and Young Money labelmate Drake is clearly a touchy subject for Nicki Minaj. The Anaconda rapper ended an interview with the New York Times when the reporter asked for her opinion on both the rap feud and alleged tension at record label Cash Money.
In the interview, which was published on 7 October 2015, the reporter asked Minaj, 32, about the Drake and Mill incident and whether she "thrives on [the] drama" in regards to Lil Wayne, who is reportedly suing YMCMB co-founder Birdman for $51m. Minaj responded: "They're men, grown-ass men,'' she said. ''It's between them."
When the reporter, Vanessa Grigoriadis, pressed her on the issue, the Super Bass rapper shot back: "That's disrespectful. Why would a grown-a*s woman thrive off drama? What do the four men you just named have to do with me thriving off drama? Why would you even say that? That's so peculiar. Four grown-a*s men are having issues between themselves, and you're asking me do I thrive off drama?"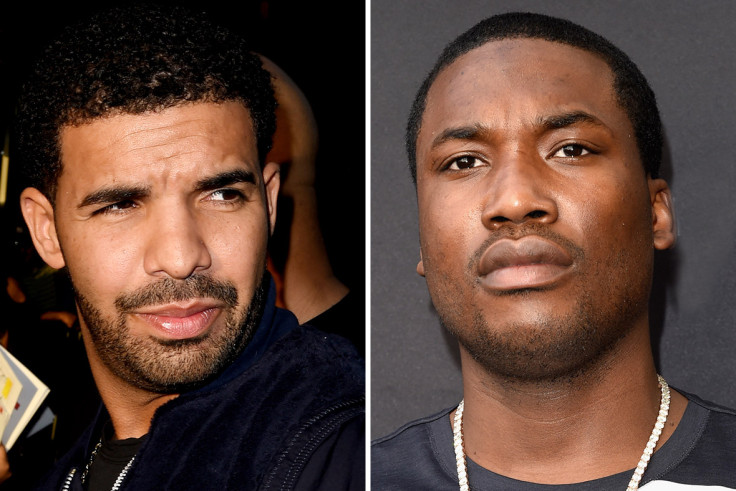 Minaj then suggested that the female reporter was trying to bring down another woman and continued her rant: "That's the typical thing that women do. What did you putting me down right there do for you? Women blame women for things that have nothing to do with them. I really want to know why — as a matter of fact, I don't. Can we move on, do you have anything else to ask?"
She added: "To put down a woman for something that men do, as if they're children and I'm responsible, has nothing to do with you asking stupid questions, because you know that's not just a stupid question. That's a premeditated thing you just did."
Grigoriadis reveals that Minaj then branded her "rude" and a "troublemaker" before shutting down the interview with one last statement: "Do not speak to me like I'm stupid or beneath you in any way. I don't care to speak to you anymore." The reporter then exited the Trump hotel in New York where the interview took place.
Minaj has not publicly commented on her exchange with the reporter but did promote the interview on Instagram, praising herself for becoming the first rapper since Tupac Shakur in the 1990s to grace the cover of the NYTimes.