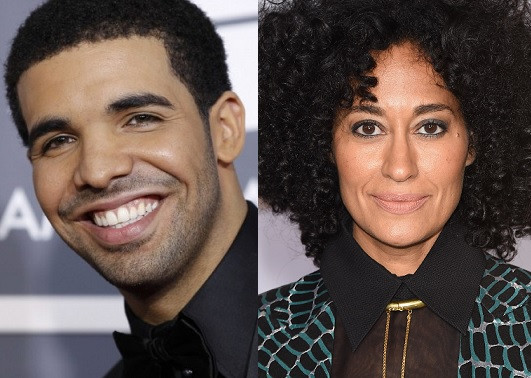 He has been romantically linked to a string of women including Rihanna, Nicki Minaj and Lira Galore but it looks like Drake has finally found his Mrs Right.
The Young Money rapper has vowed to marry actress Tracee Ellis Ross.
The 28-year-old star made the bold the declaration after appearing to fall in love with Ross' rendition of his track '6 God' posted on Instagram.
For those that don't know, Diana Ross' 42-year-old daughter moonlights as an rapper by the name of T Murda on social media. She has already covered Rae Sremmurd's No Flex Zone, Rich Gang's Lifestyle, and Tyga's Hookah.
After she uploaded two clips of her belting out Drakes song, the Canadian-born hip hop star, who goes by the handle champagnepapi, used the comments section to offer a special proposal.

Although she has yet to respond, getting with Ross would serve as confirmation that he is finally given up hopes of romance with Minaj.
Back in October, an insider told Hollywood Life that Drake believed he and the Anaconda singer could be the next power couple.
"Drake really thinks that he and Nicki would work well as a couple and they would rival, and even surpass Jay Z and Beyonce as the new hip-hop and R&B power couple. It's all up to Nicki, though, because he's fully invested in making it happen," a source told the website.
"Drake has been interested in Nicki Minaj forever and they have hooked up in the past, regardless of what they want to share in songs or anything like that," the insider added.
"Drake is having fun being a bachelor and hooking up with random chicks but Nicki would stop that immediately."