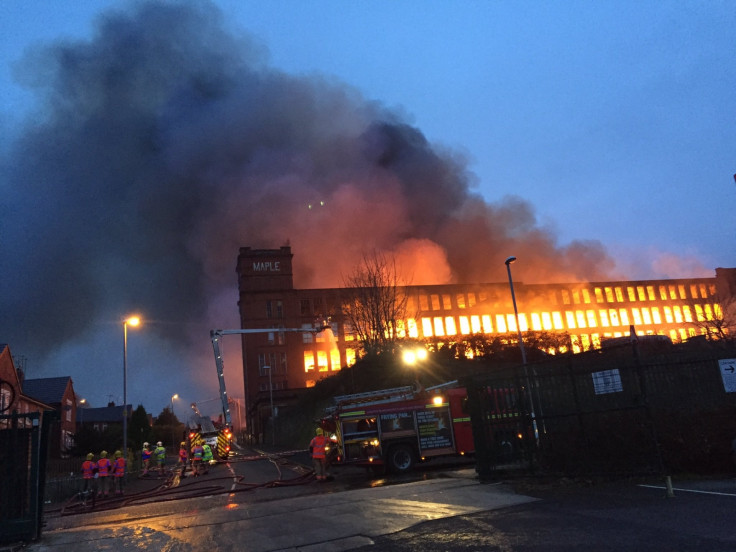 A huge fire has broken out at a former paper mill in Oldham with more than 100 homes forced to evacuate.
Manchester Fire and Rescue service (MFRS) said they do not believe anyone was inside the mill on Cardwell Street when the fire started around 4am on Thursday [15 December].
Local residents have been urged to keep all windows and doors closed while the blaze is dealt with. More than 70 firefighters are at the scene to deal with the massive blaze which has engulfed the entire building.
The MFRS said they are attempting to extinguish the fire "from all angles". A spokesperson added: "Oldham residents and businesses are being asked to please keep their windows and doors closed as more than 70 firefighters tackle a fire in a former paper mill in Cardwell St. Smoke is blowing in the direction of Oldham town so please bear this in mind when travelling to work."
Parts of the building have also collapsed as a result of the fire, resulting in "bricks strewn all over the street".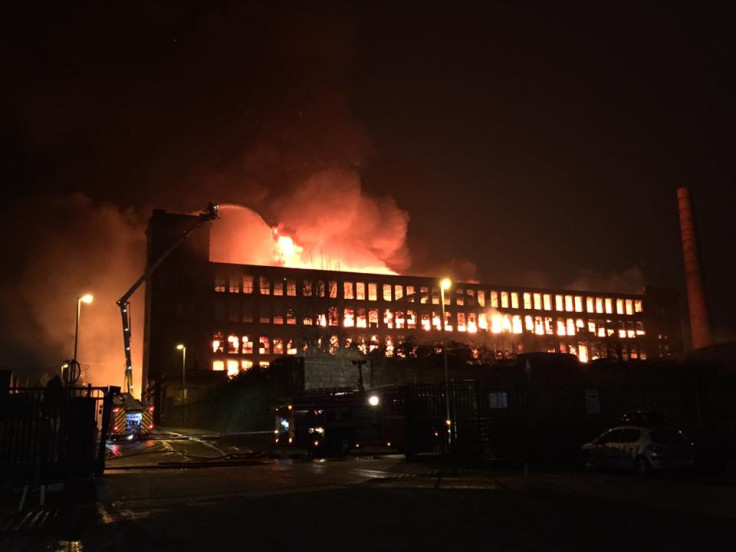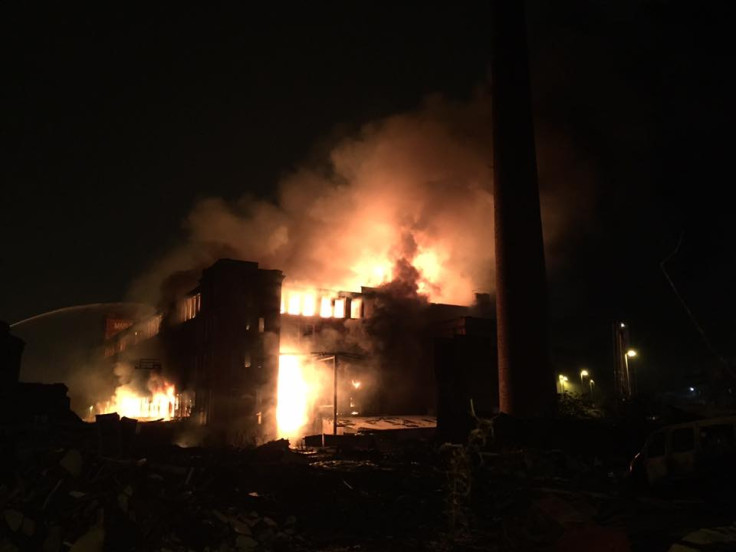 Area Manager Warren Pickstone said: "Crews are working incredibly hard to tackle this fire, when we arrived we were met with a serious fire on the top floor of the mill. We are working hard with our colleagues at the police to protect surrounding properties, about 100 properties in the immediate area have been evacuated.
"Tyres are also involved in the fire so it's emitting a thick acrid smoke, we are asking nearby residents to please keep their windows and doors closed as the smoke plume travels across Oldham. We anticipate this incident to continue for a number of hours."
Oldham council said in a statement: "A major incident was declared at around 6am after the five storey Maple Mill complex set alight. There are no reports of any injuries at this stage. All emergency services are at the scene - including 70 firefighters and 15 fire engines.
"A multi-agency response is in place and around 100 people have been evacuated from local homes. Residents and busineeses have been told to keep their windows shut. An emergency rest centre has been setup at the Honeywell Centre. This is an ongoing incident and information is being fed into the control room minute by minute. Cardwell Street has been closed in both directions between Groby Street and Urmston Street."
The North West Ambulance Service is also at the scene.