North Korean leader Kim Jong-un allegedly accused senior generals of treason and made them write confessions all night, after getting drunk at his holiday villa.
The alleged incident took place at Kim's summer residence in September (2016) in the country – officially known as Democratic People's Republic of Korea (DPRK) – and was leaked to Tokyo newspaper, Shimbun, by an insider.
Kim reportedly consumed excessive alcohol and summoned his military leaders in a drunken stupor, stating "...that none of you were able to produce not even one military satellite is a misconduct that is commensurate to treason".
The dictator then made them stay up all night writing out letters of confession, but appeared confused as to why they were there the following morning. According to an unconfirmed report, Kim told them: "Be careful about your health because you are all old." When some of the generals started to cry, he allowed them to leave.
"They were relieved because they thought they were going to be purged," a source was quoted as saying. "Everyone is showing loyalty out of fear of being executed and no one dares speak against Kim."
Accusations of gruesome executions of those who fall out of favour with the leader have been widely reported in the past. In 2014, he allegedly had his uncle, Jang Song-thaek, ravaged by a pack of dogs, although the claim was later disputed by diplomats in North Korea.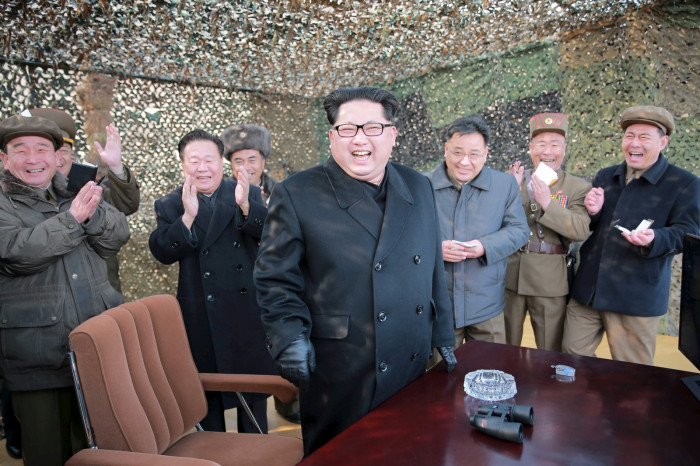 Kim, who is a well-known fan of Western food such as cheese, is allegedly fond of alcohol.
North Korea remains an isolated country and establishing fact from fiction is extremely difficult. However, Human Rights Watch reports that: "The government uses threats of detention, forced labour, and public executions to ensure obedience and imposes harsh restrictions on freedom of information and movement."