A derivative from cannabis appears to reduce the frequency of convulsive seizures among patients with Dravet syndrome, a complex childhood epilepsy disorder.
Dravet syndrome is rare but associated with drug-resistant seizures and it has a high death toll. There has long been anecdotal evidence that the cannabis compound known as cannabidiol (CBD), could help those who suffer from the devastating condition.
In 2014, the case of Charlotte Figi, a six-year-old from Colorado, was widely publicised after her condition improved dramatically after being given an oil rich in CBD,
However, the four small trials of CBD published to date had yielded only mixed results. In order to obtain more robust data, scientists have conducted a randomised, double-blind, placebo-controlled trial of cannabidiol. This means that neither the researchers nor the patients knew who was getting CBD and who was getting a placebo.
The complete findings are now published in the New England Journal of Medicine. They indicate that CBD could be quite effective in some cases, significantly reducing convulsive seizure frequency.
Looking at CBD's effects
Unlike THC, the main psychoactive compound in cannabis, CBD is a non-psychoactive substance (it does not get people high).
Here, the scientists recruited 120 children and adolescents diagnosed with Dravet Syndrome from across the US. Half of them received CBD on top of their existing treatment, for a duration of 14 weeks. The other half got a placebo.
The frequency of convulsive seizures was tracked for one month before the start of the trial and then during the course of the study for comparison.
The researchers observed a drop in seizure frequency among patients treated with CBD, from a median of nearly 12 convulsive seizures per month before the study to about six afterwards. In contrast, there was a reduction in the number of seizures from a median of 15 monthly to 14 in the the placebo group.
More impressive perhaps, 5% of the participants who were given CBD became seizure-free at the end of the trial (vs. none in the placebo group). Nearly all the CBD-treated patients experienced side effects, but those were generally mild and involved fatigue, vomiting and fever.
"Cannabidiol should not be viewed as a panacea for epilepsy, but for patients with especially severe forms who have not responded to numerous medications, these results provide hope that we may soon have another treatment option," lead investigator Orrin Devinsky, professor of neurology, neurosurgery, and psychiatry and director of the Comprehensive Epilepsy Center at NYU Langone Medical Center, commented.
"We still need more research, but this new trial provides more evidence than we have ever had of cannabidiol's effectiveness as a medication for treatment-resistant epilepsy."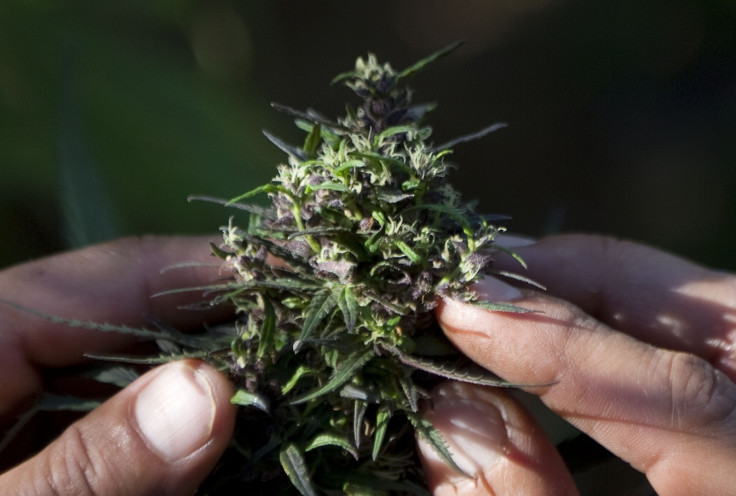 The next step will be to examine whether safety and tolerability can be improved and whether efficacy of CBD can be maintained at lower doses.
Ley Sander, Professor of Neurology at UCL and consultant neurologist at University college London Hospitals, who was not involved with the study, also hailed the results as promising. However, he warned that more now needs to be done to improve our understanding of Dravet syndrome, if we want to find the best treatments possible.
Sander told IBTimes UK: "At the moment it's a desperate situation, so all our efforts should be directed at trying to find new drugs. We have first started to test CBD after hearing anecdotal reports and I personally think that this is a very flawed way of testing drugs.
"Our knowledge does not yet allow us to do differently, but we hope to learn more about how the seizures start in coming years to come up with more improved treatments."