US to Deploy New Spy Drone in Middle East Instead of Asia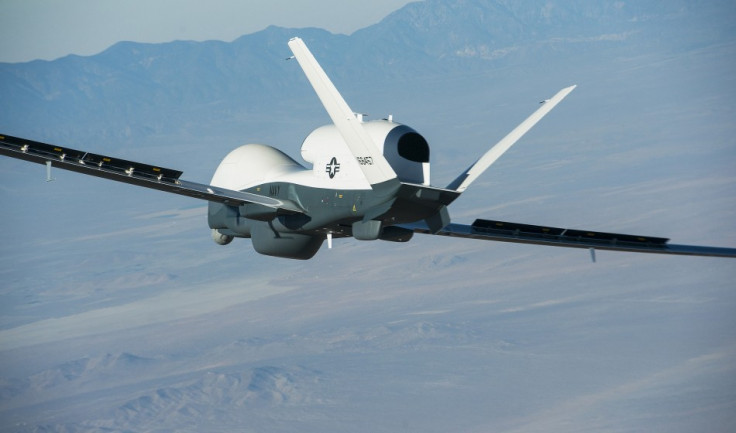 The US is planning to deploy its advanced MQ-4C Triton spy drone in the Middle East due to the increasing instability, instead of deploying it in the Asia-Pacific region, as planned.
The spy drone is likely to be operational by the end of 2015. The US Navy originally planned to put the latest drone into service by the end of 2016 in Guam to monitor the Asia-Pacific region.
The volatile environment in the Middle Eastern region fuelled by the ongoing Syrian civil war, unrest in Egypt and Iran's controversial nuclear programme has forced Washington to change its mind.
The US officials insisted the surveillance aircraft, which was part of the Obama administration's defence measures, will serve its purpose effectively in the Middle East rather than in Asia.
Authorities said Triton will be deployed with the 5<sup>th Fleet positioned in the Bahrain base, according to NHK World.
The sophisticated unmanned vehicle, which can fly up to 28 hours at an altitude of 18,000 meters, was reportedly designed to keep an eye on the growing Chinese maritime activities in the region.
The unmanned aircraft has been developed under the Broad Area Maritime Surveillance (BAMS) programme of the Obama administration.
The drone made its first flight in May 2013. "Our goal is to mature the Triton UAS before supporting the navy's maritime [intelligence, surveillance and reconnaissance] mission. The data we collect the next few years is essential to certify the system for operational use," said the programme manager of Triton, Captain James Hoke.
Hoke added, "First flight represents a critical step in maturing Triton's systems before operationally supporting the Navy's maritime surveillance mission around the world."
© Copyright IBTimes 2023. All rights reserved.