Drone that collided with British Airways flight 'may have been a plastic bag' admits minister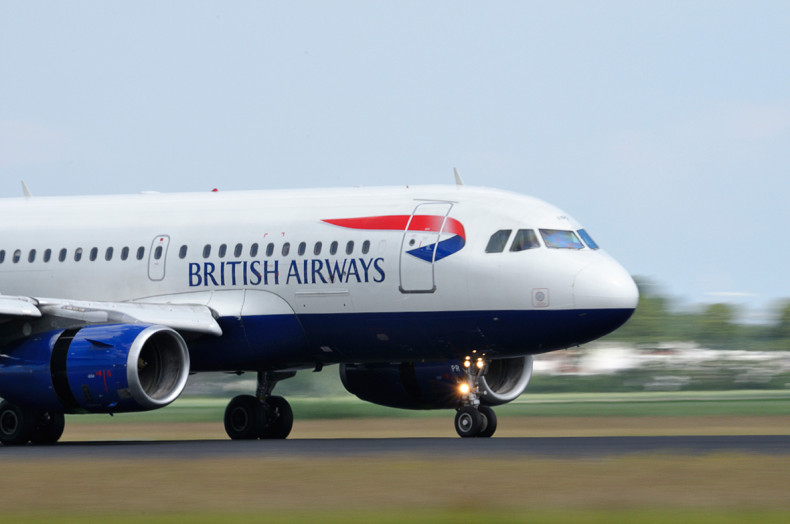 The 'drone' suspected to have collided with a British Airways flight at Heathrow "may have been a plastic bag", a UK government minister has admitted.
Speaking during a House of Lords committee, transport minister Robert Goodwill asserted that authorities had not yet confirmed it was indeed an unmanned vehicle that struck an Airbus A320 plane making its decent into the London airport on 17 April, and instead claimed it may have been something far less technical.
"The reported drone strike on Sunday has not been confirmed as a drone," the minister said, as reported by the Evening Standard. "It was the local police force that tweeted that they had a report of a drone striking an aircraft. And indeed the early reports of a dent in the front of the plane were not confirmed – there was no actual damage to the plane and there's indeed some speculation that it may have been a plastic bag or something."
He added: "I've not actually landed a 747 at Heathrow but I've landed the simulator and the pilot has a lot of other things to concentrate on so we're not quite sure what they saw, so I think we should maybe not overreact too much."
Both the Metropolitan Police and the Air Accidents Investigation Branch are still investigating the incident, which has caused many to speculate if manufacturers need to install more stringent restrictions into drones in future. However, Goodwill shrugged off any calls for tighter regulation. "There are already existing laws in place that require the users of drones to maintain direct unaided visual contact with their vehicle and not to recklessly or negligently permit an aircraft to endanger any person or property," he said.
"So this instance that we've read about and is alleged were already breaking existing legislation and the Department [of Transport] and the Civil Aviation Authority (CAA) are working with a wide range of industry partners across the sector, including manufacturers, airports and airlines to ensure our understanding of potential hazards to aircrafts remains up-to-date."
Heathrow's chief executive John Holland-Kaye said that while it is true that law enforcement and aviation authorities are yet to confirm a drone was involved in the incident, the government still needs to be aware of such risks. He said: "It is the right thing for the government to take action. People need to be more careful when flying heavy objects above people's heads."