Pot smokers in California will soon be able to order marijuana online, pay for it using the virtual currency bitcoin, and have it delivered to them via drone.
San Francisco-based Trees claims to sell "the finest cannabis in the world", which it delivers to medical marijuana licence holders in the San Francisco Bay area. The company announced this week that it is planning to expand its delivery options to include drones in the near future, once issues with Federal Aviation Administration (FAA) regulations are overcome.
"We're not sure when we'll be launching yet," a spokesperson for Trees told IBTimes UK. "We are based in San Francisco and the legal situation here is not clear yet."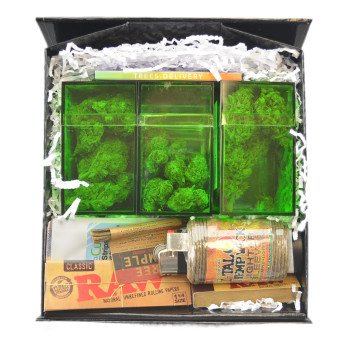 Trees is currently working on a prototype with a drone company and is hoping to bring line of sight deliveries, followed by direct customer deliveries, once approval is granted.
Regulatory issues are also one of the reasons that Trees decided to accept bitcoin as a form of payment. Now almost one third of all Trees customers pay using the cryptocurrency.
"Around 30% of our user base uses bitcoin," the spokesperson said. "We chose bitcoin because it allows us to accept online payments without relying on a third-party banking partner.
"The medical marijuana industry has difficulties with banking partners, as many banks and payment providers do not wish to cooperate due to regulatory issues."
Trees is not the first company to reveal plans for drone drug delivery, with one potential San Francisco-based rival being medical marijuana delivery app Eaze. Described as the "Uber" for marijuana, Eaze acquired $1.5 million in seed funding in late 2014.
Eaze has a product roadmap in place that includes the possibility of delivery via drone, though the firm faces the same regulatory issues as Trees.
"If I were to paint a grand vision of how to deliver medicine, it was definitely part of the plan," Eaze founder Keith McCarty said in November. "Some of our patients are developing drones and they've hit us up."