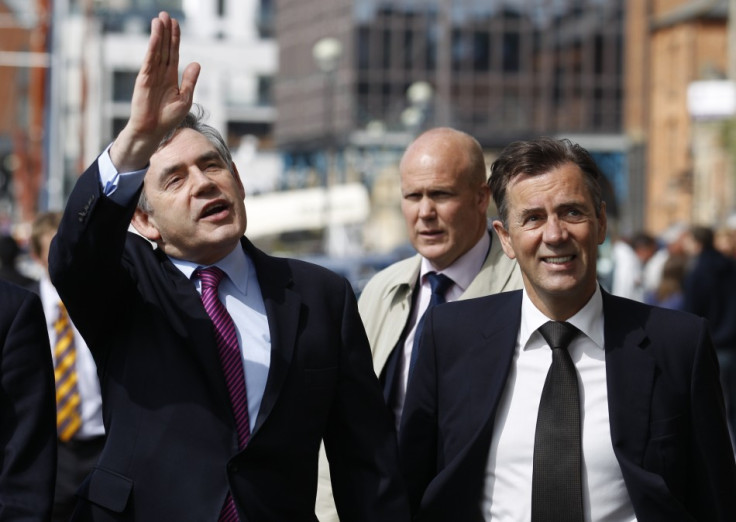 Dragon's Den star Duncan Bannatyne offered a £25,000 reward to anyone who could track down the person behind the Twitter handle YuriVasilyev, who demanded a cash investment to prevent him hurting Bannatyne's daughter, Hollie.
The multi-millionaire BBC TV celebrity said on Twitter he would double that reward to £50,000 if YuriVasilyev's "arms were broken".
When the multi-millionaire was warned by fellow tweeters that he was making very public illegal threats, Bannatyne then deleted the angry tweet, replacing it with the promise of a "£30,000 reward for info leading to his arrest".
Bannatyne, currently on air in the latest series of Dragon's Den, received crude messages via Twitter from YuriVasilyev over the weekend. According to The Register, the messages mimicked the contestants on the Dragon's Den show by saying:
"I'm looking for a £35,000 investment to stop us hurting your Hollie Bannatyne. We will bring hurt and pain into your life. We are watching her. She is very attractive. Want photos?"
Later another message repeated the threat.
"Duncan Bannatyne - Hollie is going to get hurt. We will bring pain and fear. You should have expected us. We are the men of Belarus. We do not give up. We will stand tall. You should have paid. £35,000 to stop it. Contact us to pay. We are watching. Expect us. We are the men of Belarus."
The TV star suspected that YuriVasilyev was based in Moscow, after others on Twitter tried to help him locate the blackmailer reports The Register.
Clearly calmer than before, Bannatyne later Tweeted:
"My family is well-protected but I take any threat to them very seriously and will do all I can to ensure the person or people involved are caught,"