Durterte's war on drugs is fanning the flames of the burgeoning HIV epidemic in the Philippines
The number of HIV cases could increase as charities and health workers' struggle to reach drug users.
The Philippines has long remained shielded from the global HIV epidemic, but things have changed in the last decade: the country has one of the fastest-growing HIV transmission rates in the world. According to the latest figures published by Aids/HIV registry of the Philippines, 3,112 people contracted the virus in July-October 2016, representing an average of 26 new cases diagnosed every day.
The great majority of these occur through sexual contact among men who have unprotected sex with other men. The country's health authorities have been slow at recognising this and have struggled to deploy appropriate prevention and sexual health education, as a recent Amnesty International report has highlighted.
Compared with sexual transmission, infection via drug injection currently represents a relatively minor threat in the Philippines. Over the same period (July-October), only 100 new cases were reported as relating to the sharing of infected needles. But this could soon change.
Since President Rodrigo Duterte took office in May 2016 after campaigning on a platform of zero-tolerance against drug pushers and addicts, charities are worried that the number of new HIV cases due to drug injection may explode in the next few years as the government moves away from public health concerns to adopt more repressive policies.
Plague over Cebu City
Since July 2016, nearly 6,000 people are thought to have been the victims of extrajudicial police and vigilante killing after being accused of committing 'drug crimes'.
Most killings have taken place in the National Capital Region, which includes the capital city of Manila. But the negative impact of the war on drugs on the HIV epidemic is felt more acutely in the Central Visayas region and its main Cebu City.
The city has the country's highest population of injection-based drug use, and has typically been home to a a large number of hepatitis C and HIV cases. Official data suggests this is still the case today: from July to October, almost all new HIV infections as a result of drug injection were identified in the Central Visayas region alone. Around 43% of men injecting drugs in Cebu City are HIV-positive.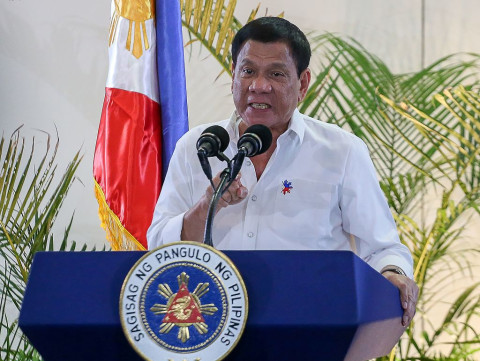 To address the problem, local charities focused on educating users to the risks of sharing needles and on raising awareness about HIV, but this work has been compromised in recent months. While proponents of the 'war on drugs' argue that it convinces people to go to health authorities to receive medical assistance for their addiction, the reality is that the majority of users now fear being referred to the police if they seek treatment or turn to charities for help.
"We are no longer able to help people who inject drugs as efficiently as before, because many are no longer visible in the community," Brian Par, secretary of Pinoy Plus Advocacy, the main HIV advocacy group in the Philippines, told IBTimes UK. "Drug users are now conducting their activities in greater secrecy. The 'war on drugs' makes people afraid for their safety since whether or not they surrender, they are afraid of getting killed. Some are now even hiding from the health authorities, thinking they will deliver them to the police, and so they are no longer updating their health status at clinics".
The repercussions on the larger Cebu community could be dramatic. "We are foreseeing that there will be more HIV cases in coming months – both reported and unreported – because more users will be injecting with infected needles in secret. This secrecy makes our job of reaching out to the partners of these drug users harder, so more people may then become infected as a result of sexual transmission. If they are women, they may pass on the virus to children", said Jerson See, president of Cebu Plus, an NGO that provides HIV and community support in Cebu.
Distributing clean needles
In the past few years, there has been much debate in Cebu City regarding the implementation of a harm-reduction programme that would allow the distribution of clean needles to drug users to help limit the spread of HIV.
Until 2009, clean needles had been distributed in the context of research programmes in Cebu City, to assess whether the measure could help slow down the HIV epidemic. But these programs faced strong criticism, with opponents arguing that they went against the country's 2002 Comprehensive Dangerous Drugs Act prohibiting the "possession of equipment for dangerous drugs". Thus such initiatives came to a halt.
"I personally was against this distribution of free syringes because some people were lining up to get them, even drug dealers. Some would then sell the syringes they had collected for free, proper protocols were clearly not followed. For me, these people should be sent to rehab rather than receiving syringes – which encourages them to continue using drugs", Alice Utlang, chief of the Cebu City Office for Substance Abuse Prevention, told IBTimes UK.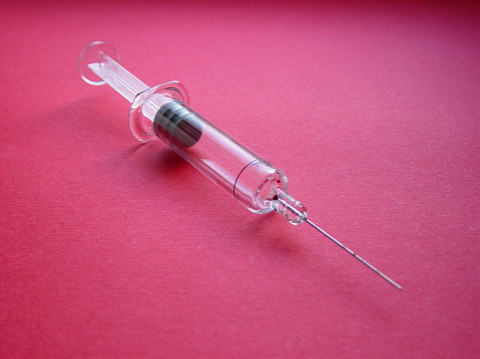 Despite the interdiction, some charities nevertheless continued to give out needles after 2009, but in much smaller proportions than before. But since the presidential election, the situation has degraded even further, and it is now nearly impossible to access clean syringes through local charities.
"In the past few years, there has been a real advocacy efforts to reintroduce a harm reduction program that would include the distribution of clean needles. However, since 2009, we have not been able to get sufficient data to show that this works, and it has made it hard to lobby for an amendment of the law. Since the new administration came in, the pressure to not distribute any clean syringes has increased and those who continue to do it face significant risks. I personally have told my staff to be careful and to refrain from doing anything that would endanger them", Jersen See said.
A challenge for healthcare providers
In this context, HIV transmission via drug injections is likely to continue in Cebu especially as the local authorities struggle to come up with an appropriate response. "One solution we are thinking about is confining drugs users who are infected with HIV into rehab centres. This will stop them from coming in contact with other people and from transmitting the virus", Alice Utlang explained.
It isn't clear exactly how the authorities plan to identify all the HIV infected drug users in Cebu, to bring them in and to 'confine' them, sometime against their will, into rehab facilities.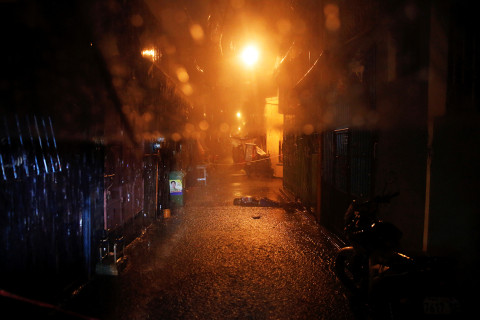 Even if people willingly go to rehab, it is far from certain whether the country's health system will be able to absorb them. "It is not just about providing HIV care for those who are caught injecting drugs, we also need to screen them for other diseases like Hep C, help them with addiction, and provide psychiatric counselling. This is challenging at present", Teresita Bagasao, UNAIDS director in the Philippines, pointed out.
Beyond the presidential rhetoric, she hopes the public discourse about drugs will evolve from focusing solely on criminality to discuss addiction as an important public health issue. This will be crucial if the Philippines is to reduce the unprecedented spread of HIV infections in the years to come.