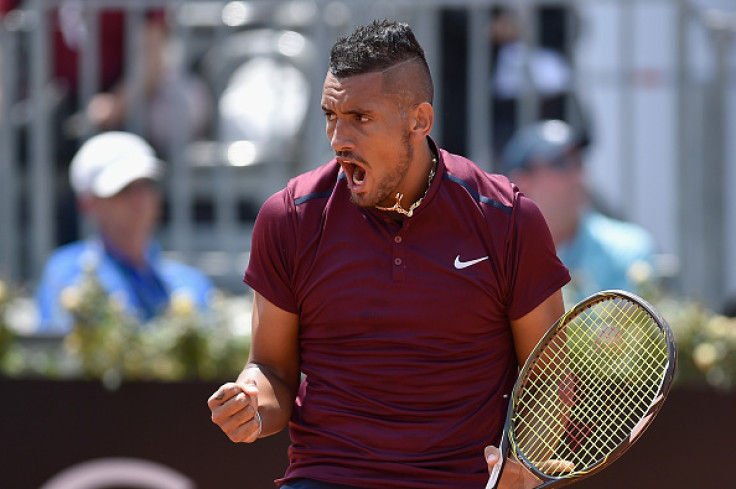 Australian tennis sensation Nick Kyrgios has revealed that he plans to retire young and does not see himself playing tennis when he is 30. Kyrgios who came into prominence after shocking former World No 1 Rafael Nadal at Wimbledon 2014 has since gone on to build a steady career for himself.
The 21-year-old has reached the quarter-finals of both the Wimbledon and Australian Open but has been in the news more for his off field controversies and bad boy image. His girlfriend sledge against Stan Wawrinka last year created controversy which led to a number of ex-players and fans criticising his behaviour.
"There is zero chance that Nick Kyrgios will be playing tennis when he is 30 years old. There's absolutely no chance, I don't know how long my career will be but God help me if I am playing tennis at 30. There are so many more things to this world than tennis for me. Not tennis for me at 30. Please," he said, as quoted by the Sunday Times.
The World No 19 has admitted that he can't focus for long enough and needs something to motivate him to keep playing with the same intensity throughout the year.
"I have seen a couple of sports psychologists. But I can't really focus for long enough, I can't take it seriously. They are trying to find what fuels you, motivates you. But it's tough, one week I'm motivated, one week I am not. So I walked away. Not my thing."
"Sometimes I get too creative when I should keep it simple. One of my coaches always used to say, when people watch you, you don't have to try and go for that extra shot. It keeps me entertained and wanting to play."
Kyrgios is yet to win a major title and he will be looking to set that right when he takes on Marco Cecchinato of Italy in the first round of the French Open 2016 on 22 May (Sunday).