Philippine President Rodrigo Duterte has yet again hinted at positive US-Philippine ties under Donald Trump's presidency as long as the president-elect stays away from his anti-drug campaign. He said he can befriend anyone, especially a president, and added that Trump has not "meddled" with human rights issues or his drug war.
Outgoing US President Barack Obama attracted Duterte's ire some months ago after he raised concerns over Duterte's drug war and human rights issues in the country. The Filipino leader retorted by calling Obama a "son of a b***h" and telling him to "go to hell".
Diplomatic ties between the two long-time allies suffered a major blow since the incident and have been getting more complicated with every Duterte rhetoric. The Philippine president also ordered US troops to leave the country and declared he would end military ties.
However, Duterte has changed his tone following Trump's victory in the US election a week ago.
Addressing reporters on Tuesday (15 November) at a function at the presidential palace, Duterte said: "It was a well-deserved victory. You (Trump) are the chosen leader of the most powerful country." He also said that he had faith in Trump's plans to drive out illegal migrants.
"I trust in his judgment that he would be fair in the matter of the treatment of illegal immigrants. I cannot talk for the illegals because, whether President Trump or anybody else for that matter, an illegal is always an illegal," Reuters quoted Duterte as saying.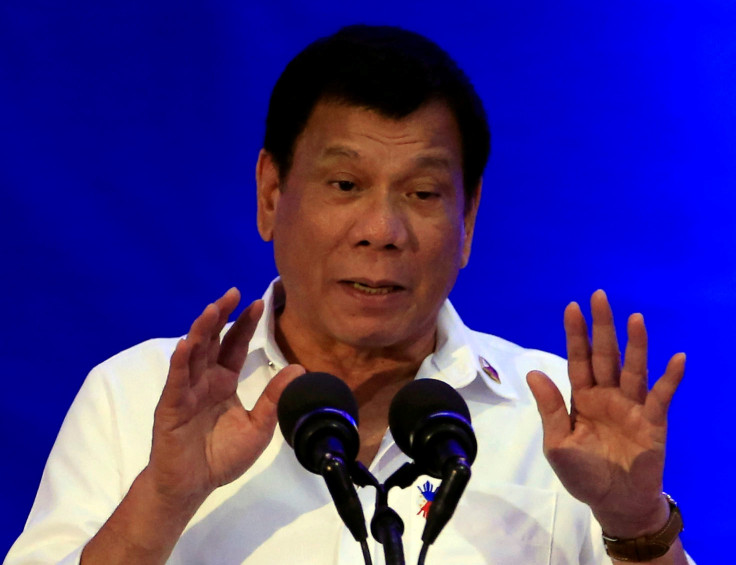 Previously, Duterte had said that he and Trump are alike in many aspects and he hopes they will get along well. He reiterated his belief on Tuesday, saying: "We don't have any quarrels. I can always be a friend to anybody especially to a president, a chief executive of another country", before quickly adding: "He has not meddled in the human rights."
On Wednesday, presidential spokesman Ernesto Abella clarified that Trump's migration policy would have a negligible effect on the Philippines. He, however, declined to state how many Filipinos are living in the US illegally.
The Philippine Department of Foreign Affairs had recently echoed similar views, noting that a vast majority of the three million Filipinos living in the US stay legally, pay their taxes and also obey American laws, The Philippines Star reported.