Philippine President Rodrigo Duterte is reported to be extremely saddened by the utter disregard for the rule of law in the country and has even considered resigning out of frustration. The firebrand leader, who continues to fight criticism against his bloody war on drugs within the country and outside, said on Monday (14 November) that he will now take a calibrated response to put an end to all the problems.
Duterte was referring to suspension of the writ of habeas corpus, which his communication officials termed as a "mere idea". However, Duterte said he has already started the groundwork for possible suspension of the legal provision that requires a person under arrest to be brought before a judge or into court to ensure the detention is lawful.
"If you are a president of a country that is rocked with rebellion, extremism and the flooding of drugs, sometimes it can be hell," Duterte told a gathering at a function. He added that as a lawyer he is bound to follow the rule of law, but as a leader of a country which is faced with a slow justice system, he is forced to choose between obeying the law and endangering the welfare of the people, the Philippines Star reported.
"The problem is, there is no obedience of the law and sometimes the rule of law becomes a stupid proposition," he noted, adding that his frustration with the slow judicial system has led him to consider resigning.
"And sometimes you really ponder whether it would be right just to resign and say that, just invent an ailment and say I'm suffering from this cancer and I'd like to take a rest.
"So, we will have a calibrated thing here. I will not just sit down and allow my people to be slaughtered, for the sake of human rights. That's b****. That's b*****," he reportedly said.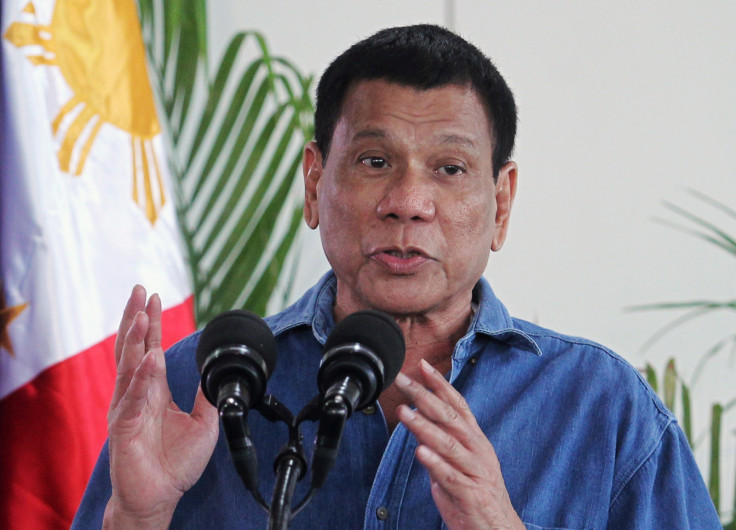 Duterte, who has earlier blasted the US and the United Nations for raising human rights concerns linked to alleged extra-judicial killings as part of his drug war, said only less developed countries like the Philippines are questioned more about human rights issues than the developed and wealthier nations.
"You know countries like the Philippines, you do what is right, it is wrong. You do what is wrong, it's still wrong. And that is how I balance the governance. Whether to do wrong or to do right, to commit a wrong or do a wrong thing, to make it right," Duterte said.
He said he has now got used to being criticised for his anti-drug campaign and reiterated his commitment towards making the country drug-free. He said he would prefer to ignore criticisms rather than let his country become a narco-state.
Thousands of people have been killed since Duterte launched his campaign against drug pushers and users in June. He had ordered the law enforcement agencies to shoot and kill drug suspects who resist arrests. He even told the general public to shoot down drug criminals that allegedly led to hundreds of killings in the country