Philippines President Rodrigo Duterte has warned that after Davao, terrorists might strike another city in Mindanao. He added that the new breed of terrorists who are attacking Mindanao are the ones who have pledged their allegiance to the Islamic State (Isis).
"There will be another explosion, not in Davao but in another area in Mindanao," Duterte said on Monday (19 September) night during a ceremony where he handed over financial aid to the Davao blast victims.
Pointing to the recent New York blast that left over two dozen people injured, Duterte said: "... terrorism is all over. New York just blew up, there is no escape from terrorism."
"That is the next great battle of the century – terrorism and civilisation. Those who believe in civilisation, those who believe – maybe to spell the end of the planet.
"Hopefully, in the fullness of God's time, we would be able to establish law and order in this country. There are simply too many gangsters and terrorists, simply too many battles here and there," he noted.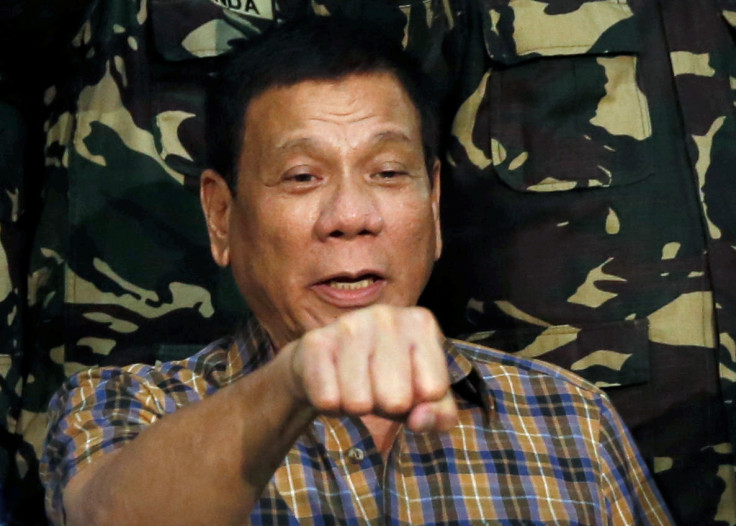 Earlier on Sunday (18 September), while addressing mediapersons following the release of Abu Sayyaf captive Kjartan Sekkingstad of Norway, Duterte said the authorities were trying hard to bring order in the country.
"We are wracked with so many problems: kidnapping in the south; terrorism; drugs, which is really pulling us down; and I can say that we would need time to put everything in order," he was quoted as saying by the Philippines Star after receiving the Norwegian citizen.
He told Sekkingstad that his "travails in life are over" and promised him that he will either arrest or kill his abductors. Duterte said Abu Sayyaf appears to be focused on establishing a "caliphate" in Mindanao, instead of their usual kidnap-for-ransom activities.
"The problem is, they're not negotiating anymore on the basis of what you can give them, like schools – it's caliphate or nothing," he said.
Meanwhile, Abu Sayyaf is reported to have freed two more hostages from Sulu. Indonesian Herman Bin Manggak, 38, and two Filipinos were released within a span of about 30 minutes in Barangay Tiptipon, Panglima Estino town on Sunday night, the newspaper reported.