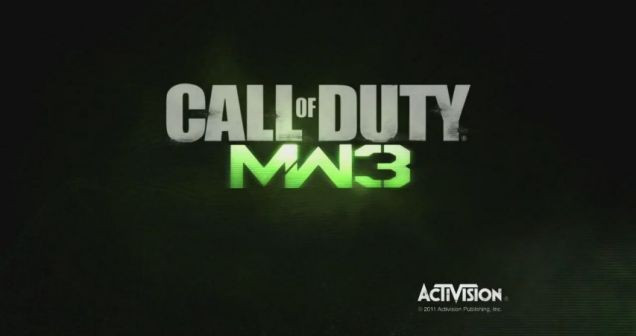 With Call of Duty: Modern Warfare 3's release just around the corner, analysts have come to question whether Battlefield 3 will be able to maintain its strong opening sales.
Battlefield's Opening Assault
Battlefield 3 launched 25 October to a near universal positive critical reaction. As well as shooting straight to the top of the UK charts the game boasted record breaking worldwide sales.
On 31 October Electronic Arts announced that "based on internal estimates", Battlefield 3 had sold in-excess of five million units globally in its opening week, making it EA's fastest-selling game in history.
"From Tokyo to Los Angeles, Sydney to London, millions of fans have been playing all weekend long -- we are overwhelmed by the global response to Battlefield 3," commented Patrick Soderlund, Executive Vice President of the EA Games Label on the title's opening success.
"It is extremely gratifying to deliver an entertainment experience that delights our fans, and to have the opportunity to introduce new people to the franchise. Already, we are seeing unprecedented play times and online activity which is very rewarding. This launch solidifies Battlefield as a leading entertainment brand."
Black Ops Shadow

Despite the strong opening figures posted by EA's latest entry into the Battlefield franchise, critics and fans alike have questioned the game's ability to compete with Activision's forthcoming military-shooter, Call of Duty: Modern Warfare 3.
The Battlefield nay-sayers' argument rests on the success of Modern Warfare 3's predecessor, Call of Duty: Black Ops.
Launched in November 2010, Black Ops boasted similarly impressive sales figures, remaining in the UK games chart's top 10 for months after its release.
Even more impressively, in its opening month on 21 December Activision posted its statement confirming Black Ops had broken previous sales records, breaking the $1 billion sales mark.
According to Activision's release, in its opening five days Black Ops had accumulated in-excess of $650 million through worldwide sales, beating the company's previous record holder Call of Duty: Modern Warfare 3, which took-in $550 million its opening five days.
Following Black Ops' strong sales Activision went on to reiterate its belief that the franchise would continue to grow and that Black Ops' successors would beat the game's already impressive opening sales.
"This is a tribute to the global appeal of the Call of Duty franchise, the exceptional talent at Treyarch and the hundreds of extraordinary people across our many Call of Duty studios including Infinity Ward and Sledgehammer that work tirelessly on the franchise," commented Bobby Kotick, CEO of Activision Blizzard.
"Our ability to provide the most compelling, immersive entertainment experience, and enhance it with regular, recurring content that delivers hundreds of hours of audience value, has allowed Call of Duty to continue to set sales and usage records."
Call of Duty: Modern Warfare 3 is set for release in the UK 8 November, stay tuned at the IBTimes for a full review of the game.