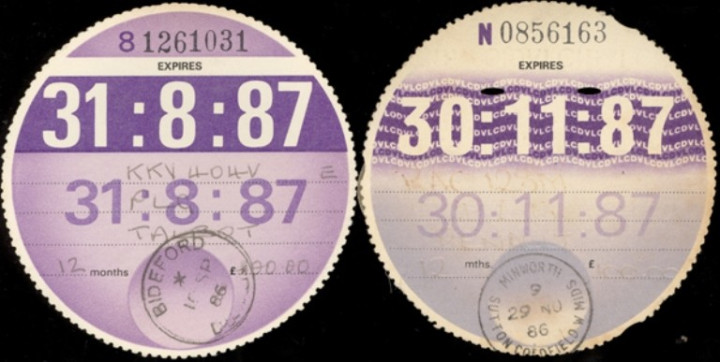 The launch of a new online vehicle tax system has led the Driver and Vehicle Licence Agency website to crash under the volume of requests.
As of today (1 October), drivers no longer need to display a tax disc on the front of their vehicle as the Vehicle Excise Duty car tax system moves to a fully digital service.
While the homepage of the DVLA website is still accessible, the new online vehicle renewal service (which is marked as still being in beta) is offline as of 10.30am on Wednesday morning.
The DVLA's official Twitter account confirmed the problem at 8.20am on the first day the service came into operation.
Up to 6,000 visitors a minute
The agency claimed that on Tuesday evening (30 September) at 9.43pm, the website was seeing more than 6,000 visits a minute, and 250,000 drivers had managed to renew their vehicle tax by that stage.
But the problem became evident soon after as angry motorists looking to renew their tax discs criticised the DVLA for not making sure the system worked, with some saying they had been trying all night to access the service without success.
Another option open to motorists is to renew the tax disc via phone but, according to multiple Twitter users, that service was similarly overwhelmed on Wednesday morning.
It is possible to renew a virtual tax disc at a local Post Office. There are no reports so far of overwhelmed Post Office queues but it may only be a matter of time if the online service and telephone lines remain inaccessible.
The new system relies on the digital records stored by the DVLA in conjunction with the vehicle's number plate, meaning drivers have to make sure their car is aligned with the correct details stored by the Agency.
The online option, which was criticised by the AA, will no longer see outstanding tax transferred when a car is sold, with drivers allowed to apply for a refund when they sell their car.
The system is more flexible and from November, there will be the option to pay by direct debit (which will be 5% more expensive) along with paying on a monthly basis rather than making payments for six or 12 months at a time.
The DVLA has been criticised by the RAC, which said the new online option would cost the government £167m - a lot more than the £10m savings the DVLA is promising. The driving agency has also been chided for not informing the public sufficiently ahead of the changes coming into force.