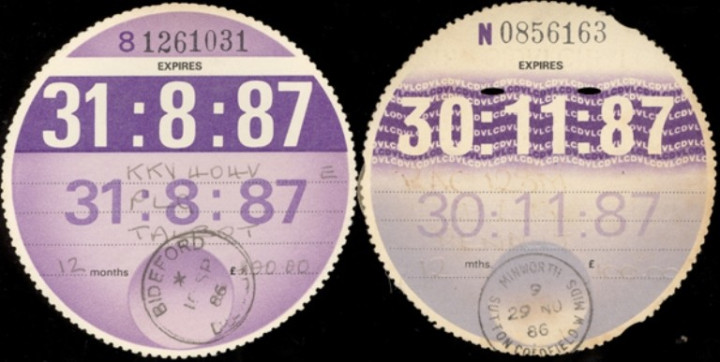 The AA has said that the new vehicle tax system will mean that the government will get "double money" as some people will be taxed twice.
As of today (1 October), drivers will no longer need to display a tax disc on the front of their vehicle as the industry switches to online renewals.
However, Edmund King, president of the AA, argued that this new system is designed to increase the government's revenue as some road users will have to pay twice.
The motoring group had campaigned for drivers to tax their vehicles starting on a certain date of their choosing, rather than having to pay for entire months, but the new changes mean that if one is to purchase a second hand car, they will not be able to utilise the previous owners insurance and will be unable to use the remaining days or months on the vehicle excise duty (VED).
"This is a downside to the changes as it means someone driving a car that costs £500 a year to tax would lose £41 if they sold it at the beginning of the month," said King.
"Likewise a buyer purchasing a car mid-month would have to pay VED for the entire month.
"There are also potential issues for our patrols towing a vehicle which they will not know immediately if it is taxed. Likewise if a vehicle appears to have been dumped on the roadside the lack of a valid tax disc is often an indication that this is the case."
The DVLA countered King's argument by saying that it has always been the case that drivers were credited for each whole month that the disc was not used.
It also said that it expects to save £7m a year as it will no longer have to distribute and print tax discs.