Wrestler-turned-actor Dwayne 'The Rock' Johnson has dethroned Iron Man star Robert Downey Jr to be named the world's highest-paid actor. The Fast 8 star managed the feat after earning $64.5m ($48.93m) between June 2015 and June 2016.
The 44-year-old star, who is worth a cool $125m, jumped ten places in the list after more than doubling his $31m income from the previous year. He earned the majority of his cash from his roles in the Fast & Furious franchise, the disaster movie San Andreas and HBO series Ballers. Upfront fees from the upcoming films Fast 8 and the Baywatch movie also boosted his payday.
Taking to social media to celebrate the news, Johnson told fans: "Want to say two things about this. I started w/$7 bucks. If I can overcome, so can you. Waffle House on me!"
Having made a successful transition from the ring to the big screen, Johnson makes no secret of his humble background. Because he was broke at age 23, he often reflects on how far he has come whenever marking career milestones. "Greatness is never achieved alone, " he said in a Instagram post back in July. "Surround yourself with hungry, brilliant individuals who not only buy into your philosophy,but who are all willing to work just as hard as you. Power of teamwork."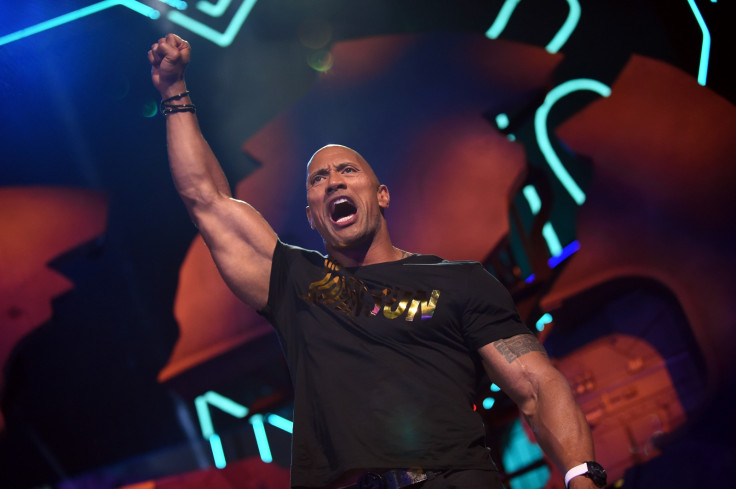 In second place is martial arts icon was Jackie Chan with $61m in earnings . Despite the fact he hasn't had headlined a Hollywood blockbuster for years, he is still hot property in the Chinese entertainment market. The Martian star Matt Damon came in third with $55 million.

Meanwhile, Downey − who has topped the lost for three consecutive years −slid down to eighth place with $33 million, tying with Indian actor Shah Rukh Khan.
Forbes estimates earnings, before taxes and management fees, from movies, TV, and commercial endorsements.