He may have only just wrapped production on Fast 8, but actor Dwayne Johnson is already looking forward to his next project Jumanji, in which he will reunite with Central Intelligence co-star Kevin Hart and Kung Fu Panda's Jack Black.
And, just to clarify for those who believe so, it's not a reboot of the 1995 movie, which starred the late Robin Williams and Kirsten Dunst: it's actually a sequel, of sorts...
"For the record we are NOT making a reboot, but rather a continuation of the awesome Jumanji story," Johnson told his 63.5 million followers on Instagram over the weekend while commemorating the end of Fast 8 filming with a photograph of him about to board a private aeroplane.
"It's also crazy to me how much me, Kev and Jack look like triplets when we're together. Man this is gonna be FUN."
The original film was loosely adapted Van Allsburg's adventure novel, and told the story of two children who let loose a man trapped for decades in a board game. Unfortunately, they also unleash a jungle's worth of creatures into the world, and have to find a way to reverse what they've done and get the world back to normal.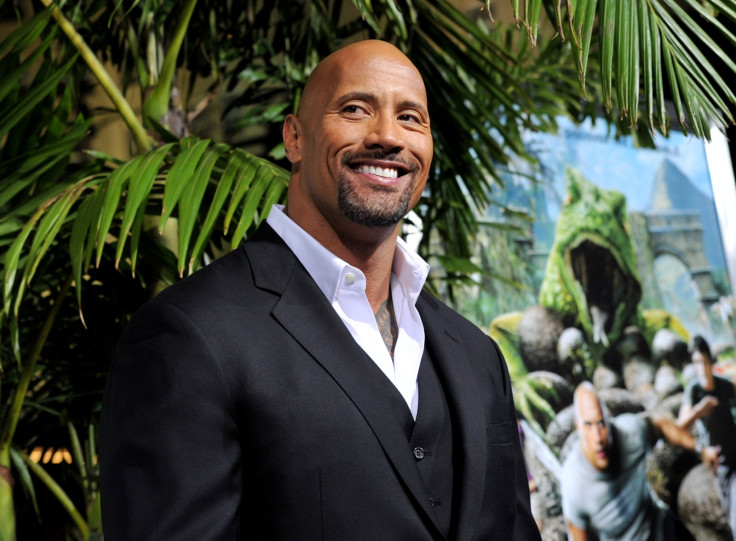 The new film, which is scheduled to start shooting in two weeks time, is set to be directed by film-maker (and son of Star Wars veteran screenwriter Lawrence Kasdan) Jake Kasdan. The 41-year-old has previously helmed pictures such as Bad Teacher and Walk Hard: The Dewey Cox Story as well as TV series The Grinder, all of which have targeted significantly different audiences than the original children-orientated Jumanji movie. However, with Hart, Black and Johnson at the forefront, it already seems likely that the film will lend itself to a more mature viewer.
At the moment, Jumanji is expected to reach both UK and US cinemas on 28 July 2017. Singer Nick Jonas, who has previously acted in Camp Rock and television series Scream Queens, will also star.
For more entertainment news follow A-List on Twitter @Alistinsider