The furious fight between the lead Fast 8 co-actors – Dwayne "The Rock" Johnson and Vin Diesel – continues. The rivalry took a new turn after Johnson posted a picture on his Instagram account where he thanked all his lead co-stars except Diesel.

The former WWE wrestler just wrapped up filming for the high-octane action movie and announced the same on the image-sharing website.
The Rock expressed his gratitude to each of the lead co-stars sans Diesel, who is co-producing the eighth sequel with Universal Studios. "Finished strong and on to the next. That's an officially wrap on #FastAndFurious8," the wrestler-turned-actor captioned the image and continued by thanking director F Gary Gray, Scott Eastwood, Natalie Emmanuel and Tyrese Gibson.
"Thank you to our director @fgarygray for the vision and execution. Thank you UNIVERSAL for being tremendous partners as always, thank you to all my fellow co-stars for the daily effort and grind. Scott Eastwood you handsome sumbitch! Natalie Emmanuel I have a cold Budweiser ready for you and Tyrese Gibson you still have the biggest smile and forehead I've ever seen. And a huge THANK YOU to our hard working production crew - the backbone of our business. Your kind words meant a lot to me last night - thank you! In the end, we all rallied, as great teams do, kicked ass and will deliver an amazing movie to the world. Proud of our entire FAST FAMILY," Johnson continued.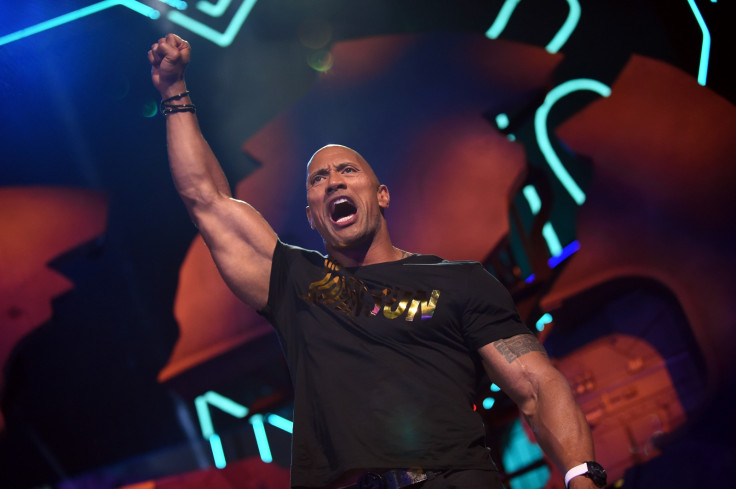 Last week, the 44-year Baller star hinted at behind-the-scenes feud on the sets of the upcoming instalment of the Fast and Furious franchise by slamming a 'chicken shit' male co-stars. In the epic rant, he wrote: "Some conduct themselves as stand-up men and true professionals, while others don't. The ones that don't are too chicken shit to do anything about it anyway. Candy asses."
Meanwhile, while sharing the Fast 8 wrapping up information, Johnson also shared the details about his upcoming movie Jumanji. While many though the movie as a reboot of the Robin Williams movie, Johnson hinted that the movie was the continuation of the old classic. Kevin Hart will join him in the adventure thriller.
"And now in two weeks I'll reunite with ol' friends Kevin Hart & Jack Black and we have the honor to introduce a whole new generation to the amazing world of #JUMANJI. *(for the record we are NOT making a reboot, but rather a continuation of the awesome JUMANJI story). It's also crazy to me how much me, Kev and Jack look like triplets when we're together. Man this is gonna be FUN."