UK-based engineering firm Dyson has announced its latest vacuum cleaner which is its smallest, lightest and quietest yet.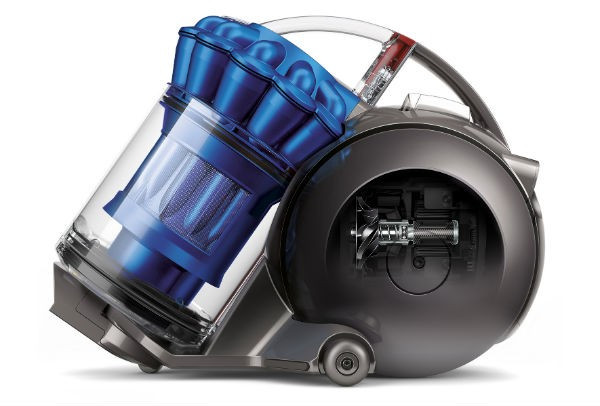 Dyson, which was founded by inventor and industrial designer Sir James Dyson in 1993, is most famous for its cyclone technology which powers its vacuum cleaners but in recent years has launched a series of hand-dryers and bladeless fans - as well as a £1,000 tap.
The DC49 is Dyson's lightest, smallest and quietest vacuums to date, weighing just 2.8kg and fitting onto an A4 piece of paper. Dyson say the vacuum, which will cost £350, is aimed at people in the UK who live in accommodation which is on the small side.
Dyson's research suggests the average new-build one-bedroom home in the UK is just 46 square metres - which is the same size of a tube carriage on the Jubilee Line. Dyson also says that 57% of people don't have enough storage in their homes for their possessions.
Digital motor
The key technology which allows Dyson to make this "Ball" vacuum at this size is the use of a digital motor, which was first seen in the Airblade Tap which was announced earlier this year.
Dyson is well known for its research and development division and during the development of this vacuum over 150 prototypes were developed including 35 full machines.
To understand the level of engineering which went into the DC49 you only need to look at the number of patents with are linked with the product - 79 registered patents and 46 pending patents.
Research & Development
Dyson says it invests over £1.5 million in R&D every single week - which is set to increase by 20% each year for the next five years.
While the company boasts about doubling the number of engineers employed at the Wiltshire R&D headquarters in the past two years, it has also faced criticism for moving production of its products from Wiltshire to Malaysia.
Talking about the new product, James Dyson said: "Investing in our core technologies means we can develop leaner, more efficient machines. Using the new high-speed Dyson digital motor, we have developed a machine that is smaller and quieter, yet even more powerful."