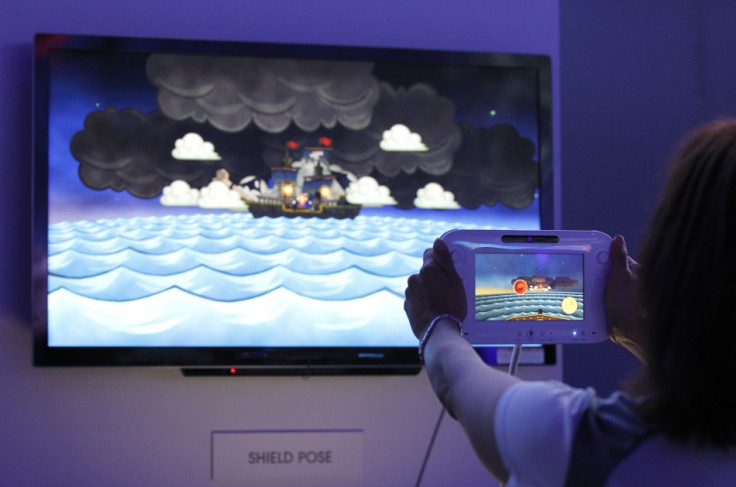 With Nintendo only just having revealed its new Wii U console, despite a lack of firm information regarding the new console's technical spec, analysts and consumers are already questioning whether Nintendo has repeated its past mistakes with the Wii.

What looks good about the Wii U
As was the case with its predecessor the Wii, the Wii U is without a doubt an innovative piece of tech. Its a small -- the dimensions released by Nintendo make it roughly the same size as the original Wii -- neat looking console that houses several new ideas not seen on any console before it.
Chief among these is the Wii U's controller. The Wii U's controller is a tablet like affair that house its own 6.2-inch touch screen and DS-like stylus.
Like the original Wii remote, which was the first controller to bring motion gaming to the masses, the new Wii U remote seems set to bring a whole new dimension to console gaming -- the ability to stream games from the console to the remote.
Past this novel tweak, Nintendo has promised to ensure that its new console is fully backwards compatible with the original Wii and its peripherals -- including the balance board and classic controller.
Additionally the Wii U promises to be capable of running full HD 1080p graphics.
A lack of information and past mistakes
The criticisms against the Wii U mainly stem from a belief that the console is repeating the mistakes made by its Wii predecessor.
Most of these are based on the fact that Nintendo hasn't actually released a lot of concrete information on the hardware or price of its new console.
While the company has promised updated graphics, the fact that Nintendo hasn't released any firm tech specs or processing speed figures has made several consumers nervous that the company is simply playing catch up. Critics have speculated that Nintendo will only be upgrading the graphics to the standard of its current competitors, rather than taking a bold stride forward -- i.e. making the graphics better than the Xbox 360 and PlayStation 3.
This in turn leads to the second common criticism -- that despite its innovations, third-party developers will not be interested.
In this line of reasoning, critics of the Wii U are arguing that, like the Wii, while the new controller and the possible new types of games it could support, sounds great and interesting, developing a game for it requires a lot more time, effort and money.
The argument speculates that this extra expense and added amount of effort will inevitably lead to the same problem faced by the Wii, where every company but Nintendo is wary of developing for the console, thus leading to a lack of games for the console.
A third criticism is that the company rushed bringing the console out. The argument speculates that by being the first of the big three -- Nintendo, Microsoft and Sony -- to reveal its next generation console, Nintendo has granted its two competitors the opportunity to plan and learn from the Wii U's innovations.
What its competitors are doing
As shown by Sony and Microsoft's press conferences for this year's E3, Nintendo's rivals are not sitting idly by.
As well as confirming a whole new Halo trilogy, Microsoft revealed a whole slew of new titles set to make use of its Kinect peripheral. The titles included big-name game franchises like Mass Effect, Gears of War and Fable.
Microsoft's Kinect is currently one of the few forms of motion controller currently untouched by Nintendo. Even with its newly developed Wii U the company is yet to create an equivalent product.
With a whole slew of big-name titles set for release next year, Microsoft's latest push to promote the Kinect could spell trouble for Nintendo's new console.
Despite its recent hacking related troubles, Sony also came out swinging at this year's E3. As well as releasing the details and price of its forthcoming PlayStation Vita handheld console, the company also revealed several new games set to make use of its PlayStation Move controller. This comes just after the company accidentally leaked that its next generation PlayStation 4 console is in fact in development.
Nintendo's future
Not all of the criticisms against Nintendo and its new Wii U console are entirely without merit.
The company has once again created a console that will force developers to re-think how they make games. While this will without a doubt, like the Wii, lead to some innovative and original games, it could also put developers off creating titles for it.
But past this, discussion about its technical spec and accusations of once again playing hardware catch up seem a little premature. Nintendo has not released any firm statistics as to how powerful the console is. A move which is most likely a defencive measure, designed to ensure that its competitors don't know too much -- or any number of other reasons.
For this reason it seems a little bit premature to accuse Nintendo of making the same mistakes it did with the Wii. To put it bluntly, in order to accurately make such claims, more information is needed.
Like the Wii before it the Wii U looks like an exciting bit of tech, whether it will deliver on its promise is at this point a matter of conjecture. All fans and critics alike can do at this point is wait and see.
UPDATE: Some of the games expected to launch with the Wii U have since been revealed.
UPDATE: Since the Wii U's announcement Nintendo stock value has dropped.