An Electronic Arts executive has revealed that the video game developer will be scrapping its controversial Online Pass system, which forced buyers of second hand games to pay EA for a code to play them online.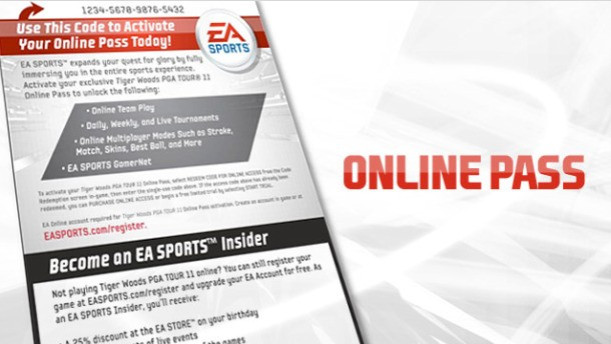 Under the system, new games came with an activation code which had to be entered to activate access to online content, but the code could only be used once, so games bought second hand could not be fully accessed without the buyer paying EA for a second code.
EA's senior director of corporate communications, John Reseburg, told GamesBeat: "Yes we're discontinuing Online Pass. None of our new titles will include that feature."
Buyers of second hand games with Online Pass were unable to access all features of the game - usually the title's multiplayer content - until they paid for a code, making buying used games to save money less attractive.
Online Passes vary in price, but for Battlefield 3 users had to pay 800 Microsoft Points, which costs around £7 from online retailers. Other games to make use of Online Pass include Dead Space, Madden NFL, Need for Speed and Medal of Honor.
Reseburg added: "Initially launched as an effort to package a full menu of online content and services, many players didn't respond to the format. We've listened to the feedback and decided to do away with it moving forward.
"We're still committed to creating content and services that enhance the game experience well beyond the day you first start playing."
Despite EA claiming the system had its benefits, opponents to Online Pass saw it as a move by the developer to stifle the lucrative second hand game market, which has been favoured by gamers and retail chains, but is potentially harmful to developers as each game can be sold between a shop and its customers more than once.
As the price of new video games on Xbox 360 and PS3 reaches the £50 mark, developers were concerned that consumers would opt to wait just a few weeks for games to be resold at lower prices, and none of this money would be returned to EA and others without Online Pass.
No future EA games will use Online Pass, and no current games will require gamers to purchase a code if they buy games second hand.