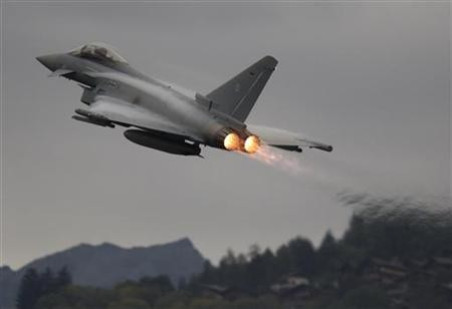 European aerospace major EADS has reported a surge in its first-quarter net income driven primarily by strong deliveries at the aircraft division, Airbus.
Net income for the quarter rose by 91% to €241m (£204m, $313m) from €126m a year ago, while operating profit increased by 56% to €741m.
Earnings before interest and tax, and excluding non-recurring charges, a closely watched figure for the company's financial health, increased to €741m from €475m in the first quarter of 2012.
Quarterly revenues were up 9% at €12.4bn, reflecting a 12% revenue increase at Airbus which experienced higher commercial aircraft deliveries. Airbus had delivered 144 aircraft between January and March, up from 131 in the same three months a year ago.
In 2012, Airbus reclaimed the top slot in terms of commercial aircraft deliveries, having fallen behind rival Boeing in 2011.
Revenues at the company's defence divisions, Astrium and Cassidian, were broadly stable compared to a year earlier. The Group's defence revenues totalled €2.3bn for the quarter.
Self-financed research and development expenses fell to €624m from €726m.
EADS' order intake rose sharply to €49.9bn from €12.0bn last year, due primarily to significant orders for Airbus Commercial.
At the quarter end, the order book had risen to €614.3bn, compared to €566.5bn at the end of 2012.
EADS also reaffirmed its 2013 forecast for increased deliveries of commercial jets to between 600 and 610 on better demand from airlines in the Middle East and Asia.
EADS restated its forecast that it would increase deliveries of commercial jets this year to between 600 and 610, as demand continues from airlines in the Middle East and Asia.
The company also expects moderate revenue growth for the year.
"We had a rather good start into 2013 with improved revenues and profitability. Management continues to focus on improving the bottom-line performance in 2013 and beyond," CEO Tom Enders said in a statement.
EADS used €3.2bn of cash in the first quarter to beef up the working capital at its helicopter unit Eurocopter, which recorded a 13% decline in revenue to €1.04bn.
In April, EADS shareholders voted in favour of a major revamp in its core shareholder structure and governance, starting a share buyback programme.