Earth Day 2015: Global warming rate 'moderate', while March beats heat records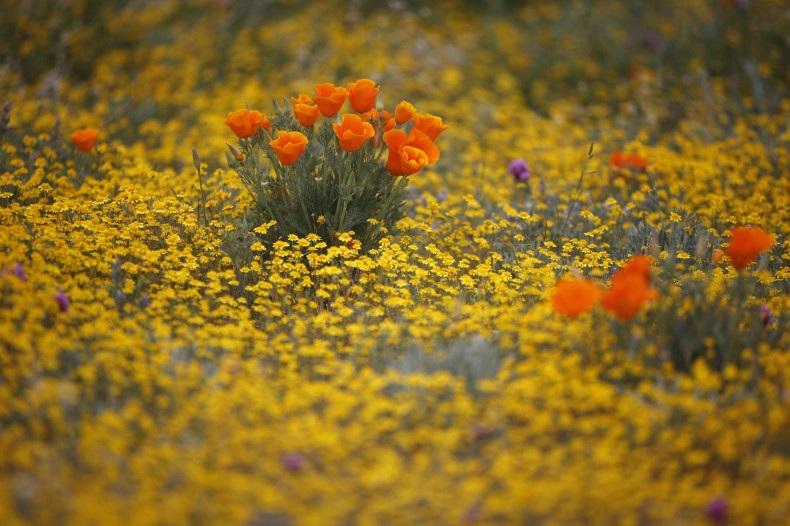 A new study suggests global warming is progressing at a middle-of-the-road rate rather than the one under a severe emissions scenario outlined by the Intergovernmental Panel on Climate Change (IPCC).
The observed rates of warming are not constant and can change, it adds.
Based on 1,000 years of temperature records and the 11-year hiatus in warming at the start of the century, Duke University researchers conclude that natural variability in surface temperatures may skew the reliability of climate models and lead to over-interpretation of short-term temperature trends.
"Statistically, it's pretty unlikely that an 11-year hiatus in warming, like the one we saw at the start of this century, would occur if the underlying human-caused warming was progressing at a rate as fast as the most severe IPCC projections," Patrick T Brown, a doctoral student in climatology at Duke University's Nicholas School of the Environment, said.
"Hiatus periods of 11 years or longer are more likely to occur under a middle-of-the-road scenario."
However, the scenario can change any time with changing emissions, the team warns.
"At any given time, we could start warming at a faster rate if greenhouse gas concentrations in the atmosphere increase without any offsetting changes in aerosol concentrations or natural variability," said Wenhong Li, assistant professor of climate at Duke, who conducted the study with Brown.
Hottest March

Going by the latest records of rising temperature that show this year's March to be the hottest March recorded so far, a change from the middle-of-the-road scenario may well be on the way.
According to the National Oceanic and Atmospheric Administration, Arctic sea ice hit its smallest March extent since records began in 1979. Heat records were broken across large swathes of the globe from California to Australia.
Human-induced global warming had turned 2014 to the hottest year on record. The trend may continue into 2015, given the NOAA prediction of a 60% chance the El Niño it declared last month will continue all year.
El Nino conditions transfer heat building in the ocean into the atmosphere.
The Duke study notes that natural variability in surface temperatures, or the "climate wiggles" — caused by interactions between the ocean and atmosphere, and other natural factors — can slow or speed the rate of warming from decade to decade, and accentuate or offset the effects of increases in greenhouse gas concentrations.
Published in Scientific Reports, the study uses empirical data instead of climate models, to estimate decade-to-decade variability.
Climate models largely get the 'big picture' right but seem to underestimate the magnitude of natural decade-to-decade climate wiggles," Brown said.