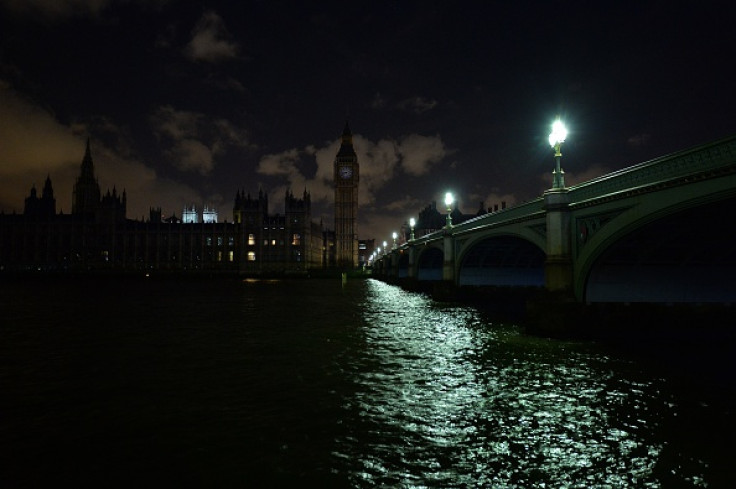 Earth Hour is a global grassroots initiative which takes place annually at the end of March. For an hour, lights in buildings are switched off as participants turn off all their non-essential electricity to show their commitment to protect their planet and to raise an awareness of climate change.
Earth Hour 2016 will be held on Saturday 19 March, with all those taking part switching off their power between 8.30pm and 9.30pm local time. The event is always held on a date close to the spring equinox in the North hemisphere, and the autumn equinox in the South. This allows for near simultaneous sunset times in both hemispheres, so the impact of the global "lights out" event is greater and the message more powerful.
The campaign was first launched nearly 10 years ago by NGO WWF in 2007 in Sydney, Australia. Since then, Earth Hour has become a worldwide phenomenon with more than 7,000 cities participating,
Why was the event created?
Earth Hour is a charitable organisation based in Singapore and an open source movement organised by the World Wildlife Fund (WWF) and volunteer organisations around the world. It was created when WWF Australia partnered with advertising company Leo Burnett and Fairfax Media to organise the first event that would become known as Earth Hour 2007.
At the time, climate change denial was more common than it is today, and the organisers wanted to change people's mind on the subject. They wanted to rally the world around the issue, and get them talking about the potential risks of ignoring global warming and other climate threats.
The hope is that participants will extend the hour and try to save as much energy as possible on this day, but also in the long term. The organisers believe that the same people who participate in Earth Hour may recognise the importance to make lifestyle changes that will help reduce carbon emissions and save energy.
Why participate?
Registering on Earth Hour website and turning off the lights at the designated hour is a first step, a way to let the world know that common individuals and business care about addressing environmental challenges.
It also sends a strong message to governments, showing that many communities around the world are aware of the challenges faced by the planet and want action to be taken in order to create a more sustainable world.
However, organisers say Earth Hour should not be seen as an end in itself but as the key driver of a larger movement to protect the planet. There is a large range of initiatives that people can join to make their participation count even more.
In 2014, Earth Hour Blue, a digital crowdfunding and crowdsourcing platform was created. It allows individuals to financially support environmental projects, and to add their voice to prominent campaigns, and takes the campaign a step further.
What precautions should I take?
Only non-essential lights and electricity power should be turned off. This includes household appliances, overhead lights, or decorative lights. Individuals who participate in the event should however make sure they still have an alternative source of light on standby, such as a flashlight to keep safe throughout the hour.
Participating cities will however not experience a total blackout, safety lights in public spaces, lights for aviation guidance, traffic lights, or security lights will remain switched on for the duration of the event.