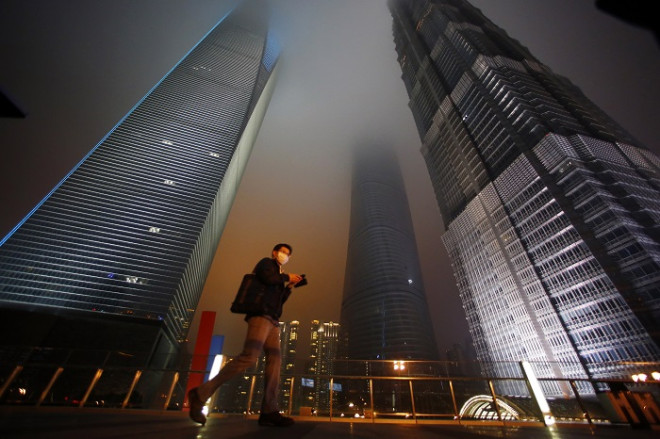 Millions of people in more than 150 countries around the world will switch off their lights on Saturday in global solidarity to mark the annual Earth Hour campaign.
The mass event began in Samoa and will sweep its way across thousands of cities across the globe, including Bangkok, Sydney, Singapore, Istanbul, Los Angeles and Las Vegas, before ending in Tahiti.
Sydney's Opera House and Harbour Bridge were among the first of the world's iconic landmarks to dim their lights for 60 minutes for the mass event, which is organised by conservation group WWF and aims to raise money for environmental projects.
Hong Kong's world-famous waterfront skyline was stripped of its usual fluorescent glimmer as the city's tallest skyscraper, the 118-storey International Commerce Centre, switched off all its lights.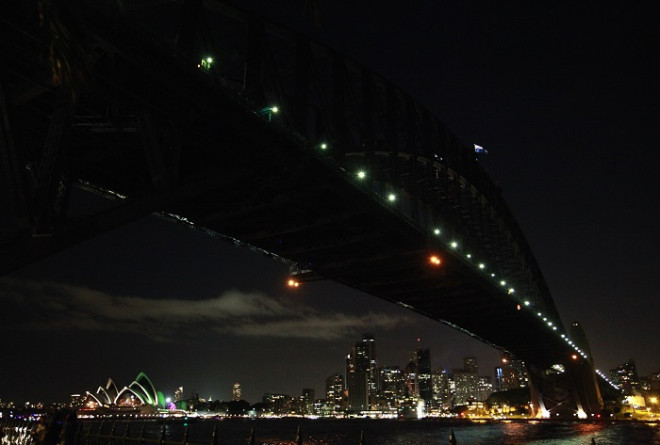 Dozens of other world-famous landmarks are also taking part in the event, including the Empire State building in New York, the Eiffel Tower in Paris, the Burj Khalifa in Dubai, Berlin's Brandenburg Gate, the Bosphorus Bridge in Turkey and the Kremlin and Red Square in Moscow.
In the UK, the Houses of Parliament, the London Eye, Buckingham Palace and Tower Bridge will all dim their lights, with an estimated 10 million Britons taking part.
In total, around 7,000 cities and town across the globe are expected to participate in the mass event, which is now in its eighth year.
Earth Hour has partnered with PayPal to allow people to donate to specific environmental projects around the world via the Asian fundraising website Crowdonomic.
A number of high-profile names have also lent their support to the cause, including Stephen Fry, Graeme le Saux and Sophie Ellis-Bextor, who will be hosting a live stream event for the Earth Hour campaign at 8.25pm GMT on Saturday.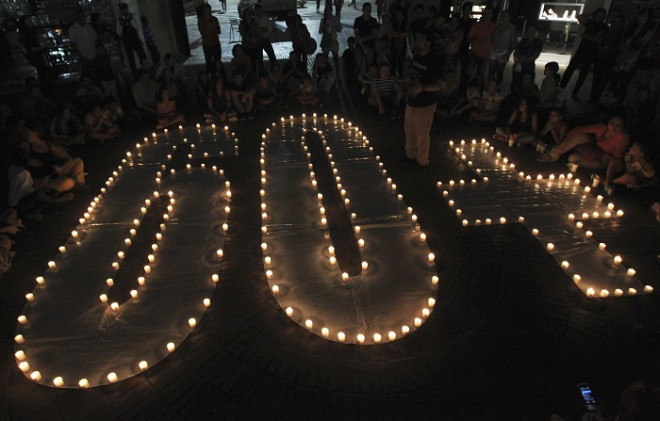 Shareen Brown, Earth Hour manager at WWF-UK, said: "It's really inspiring to see that so many people want to take action to protect our beautiful planet, and what's really exciting is the impact that this is having.
"Last year 10 million people took part in the UK and 82% of those that signed up said they felt inspired to go on to live more sustainably beyond the hour.
"Globally we also saw the world's first Earth Hour forest created in Uganda and more than 100,000 people supported a petition on forest legislation in Russia. We hope that Earth Hour 2014 inspires more people than ever to do their bit for the planet."
A WWF-commissioned survey released this week found that almost half (47%) of respondents would be willing to switch their political allegiance to a different party based on the strength of their environmental policies.