Lee Ryan of boy band Blue is joining the cast of EastEnders, and viewers have spoken.
The 33-year-old singer-songwriter and actor is following in the footsteps of all three of his fellow former bandmates by starring in a soap and joining the BBC1 show as Walford's new bad boy, 'Woody' Woodward.
Expressing his excitement on the new small screen adventure – which will no doubt cast him in a different light to that of his Celebrity Big Brother appearance in 2014 – Ryan said: "Woody is the best role I could have wished to play. He's a brilliant character, and it's clear he's been leading a full and colourful life. I can't wait for people to see what he's like for themselves."
"Everyone at EastEnders has been so welcoming. I know some of the cast already so I'm sure we're going to have a lot of fun," he added.
'Enders fans took to Twitter to express their thoughts on the soap's new addition, with one person tweeting: "As if I haven't got enough to rail against with Trump and Brexit and now Lee Ryan is cast in Eastenders!!! #gettingagrip", while another put: "Everyone is entitled to earn a living... just glad I'm not an 'Enders fan."
A third displeased viewer added: "You've ruined EastEnders for me forever [sic] such a waste man". Moments later, someone else said: "Lee Ryan's joining EastEnders?!! *Immediately stops watching*"
It's not the first time Ryan has tried his hand at acting, as the singer previously swapped singing for soap acting when appearing in Holby City at the height of his band Blue's noughties success.
His bandmates have also had a pop at soap stardom; Duncan James starred as a show regular in Hollyoaks as Ryan Knight, while Simon Webbe appeared in Scottish soap River City as the Roth family's army veteran friend Andy and Antony Costa had guest stints in both Casualty and Holby City back in 2014.
Not much has been said about Ryan's appearance on EastEnders thus far, as soap bosses are keeping tight-lipped over the new character Woody, but he's set to make an impact with his arrival.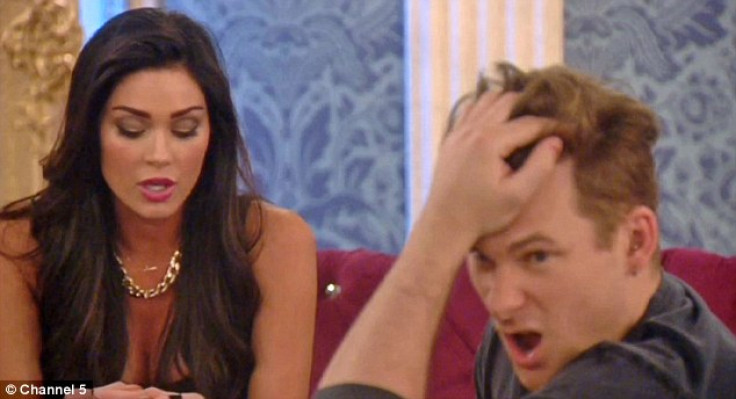 Executive producer Sean O'Connor said: "I'm delighted to welcome Lee Ryan to Walford as 'Woody' Woodward. Woody is a man who has worked hard and played hard in bars, clubs and pubs around the world and has finally decided to stop wandering and put down some roots.
"He's going to ruffle some feathers and obviously break some hearts, so there's a great deal to look forward to as soon as he bursts onto the square. Lee is a perfect casting for Albert Square and we knew straight away we wanted him for the role," he added.
EastEnders continues tonight at 7.30pm on BBC1.