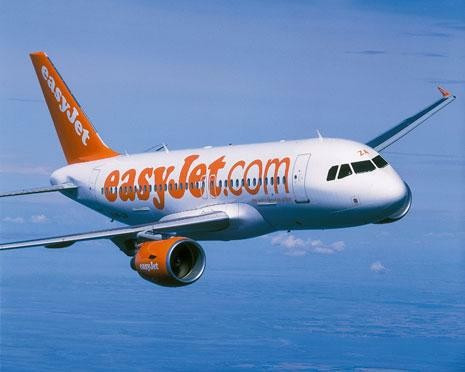 Shares in easyJet were down on the FTSE 250 in morning trading after the budget airline said it was entering a partnership with national tourism agency VisitBritain.
The deal, which is worth £18 million in cash and marketing in kind, will see both organisations market Britain as a tourist destination, especially for the upcoming Royal Wedding and for the Olympic Games and the Queen's Diamond Jubilee next year.
VisitBritain is aiming to raise £100 million for marketing purposes. Half of which will come from the taxpayer, while the rest will have to be filled by private companies.
Over the next four years VisitBritain hopes to create 50,000 jobs in the country through attracting four million extra foreign tourists who in turn will bring in an extra two billion pounds for the British economy.
Carolyn McCall, CEO at easyJet, said, "Over 300 million Europeans live within a one hour drive of an easyJet airport and this partnership will help easyJet bring even more visitors to the UK. Operating Europe's best network of flights makes it easy and affordable for people to fly to Britain and easyJet is committed to positioning Britain as a top tourist destination and increasing visitor numbers."
Sandie Dawe, Chief Executive at VisitBritain, commented, "We are delighted that easyJet has signed up to be one of the founding partners of our marketing campaign. They offer a fantastic regional spread of routes and cover our core European markets making all parts of Britain accessible for our European visitors. We look forward to working with them to ensure that the opportunities we have in the years ahead are turned into growth for our tourism industry across Britain."
By 10:20 shares in easyJet were down 0.03 per cent on the FTSE 250 to 335.50 pence per share.