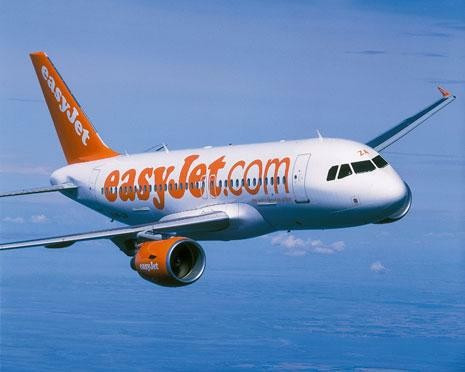 Shares in easyJet were down on the FTSE 250 in morning trading despite the budget airline more than doubling its profit in the year ended 30 September.
Total revenue was reported as rising 11.5 per cent to just under three billion pounds. Reported pre-tax profit increased 181.5 per cent to £154 million, while underlying pre-tax profit rose 330.9 per cent to £188.3 million.
The airline said that it had been hit by £97.9 million of disruption costs of which £27.3 million was accounted for by the Icelandic volcano, £20.8 million related to snow and the remaining £49.8 million related to strikes by Air Traffic Control workers and other operational difficulties.
Passenger numbers increased 7.9 per cent to 48.8 million in the full year and load factor, which shows the percentage of seats bought to those available, climbed 1.5 per cent to 87 per cent.
EasyJet said that it was planning to add another 24 aircraft to its fleet of 220 aircraft by September 2013.
Carolyn McCall, Chief Executive of easyJet, said, "EasyJet's solid financial performance in a tough trading environment demonstrates that the business model is strong. I'd like to thank the whole team at easyJet for their commitment and hard work over what has been a very tough year in the airline industry.
"I've now been at easyJet for four months and completed my review of the business and capital structure. The strategy will build on the strength of easyJet's network and target leisure and business customers with its best value fares to convenient airports. easyJet is strongly positioned to take advantage of the continuing profitable growth opportunities in European short-haul. This combined with margin improvement through a tight focus on costs and accessing new revenue opportunities, means that easyJet is poised to continue the strong operating cash generation of the past few years."
By 09:35 shares in easyJet were down 2.75 per cent on the FTSE 250 to 459.10 pence per share.