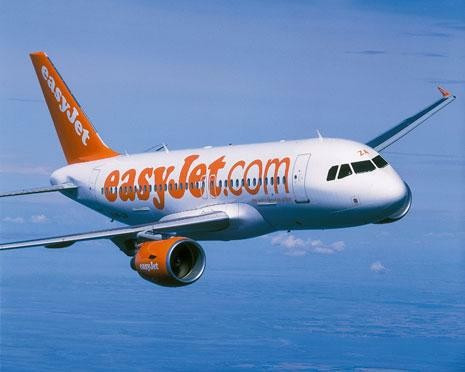 Shares in easyJet were down on the FTSE 250 in morning trading, despite the budget airline reporting a rise in revenue in the quarter ended 31 December 2010.
Total revenue in the period increased 7.5 per cent to £654 million, while the number of seats flown by the airline grew 7.7 per cent to 13.8 million. Total revenue per seat was broadly flat at £47.48.
The number of passengers carried increased 8.8 per cent to 11.9 million, with the majority of those coming from outside Great Britain. Load factor, which shows the number of seats booked as a percentage of those available, increased 0.9 per cent to 86.7 per cent.
EasyJet said that it lost £24 million in the period as a result of the snow and strike action, of which three quarters was attributed to the weather. Despite this easyJet said that it had a strong balance sheet worth £1.3 billion at the end of the period.
Carolyn McCall, Chief Executive of easyJet, said, "Against a difficult economic backdrop aggravated by severe weather and ATC strike action, easyJet was able to deliver a solid trading performance and grow total revenue by 7.5% to £654 million whilst improving its position in mainland Europe."
"EasyJet will always support its passengers when external events impact their journey but we call on governments to provide sensible legislation for airport regulation and air traffic control. The severe snow disruption of the past two years also highlights the need for airports to invest in the appropriate infrastructure to keep passengers moving."
By 11:20 shares in easyJet were down 13.29 per cent on the FTSE 250 to 395.20 pence per share.