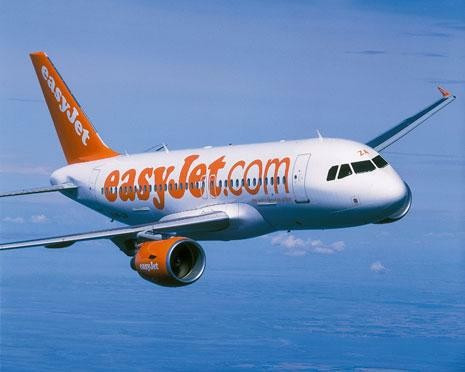 Shares in easyJet were up on the FTSE 250 in morning trading despite the budget airline nearly doubling its losses in the half year ended 31 March.
The group saw its pre-tax losses rise from £79 million to £153 million, although group revenue increased 8.1 per cent to £1.3 billion. EasyJet said that the rise in losses was expected and was due mainly to increased fuel unit costs and passenger taxation.
Passenger numbers in the period increased 11.6 per cent to 23.9 million, with 59 per cent of the group's passengers coming from outside of the United Kingdom.
Looking ahead easyJet said that forward bookings are in line with last year, with half of its summer seats already sold.
Carolyn McCall, Chief executive of easyJet, said, "The past six months has been tough with sharply rising fuel costs combined with cautious behaviour by consumers and an adverse impact from taxes on passengers. Despite this difficult environment we have made strong progress over the past six months in implementing the strategy outlined following our review of the business last year. Our top team has been rebuilt and we continue to optimise the network by configuring flight frequencies and destinations which are attractive to business travellers. We have also made use of the commercial freedom granted by the brandlicenceagreement and delivered progress in controlling costs. Our operation is now robust and we are well placed to successfully deliver our summer flying programme.
"Our cash generation remains strong and these results show that the steps we are taking are already having a positive effect."
By 10:30 shares in easyJet were up 5.22 per cent on the FTSE 250 to 364.90 pence per share.