EasyJet said Monday its first half loss will be much lower than forecast thanks to tighter cost controls and a renewed marketing effort.
Shares in Europe's second-largest discount carrier surged more than 5% at the start of trading in London after the report, rising a further 2% to trade past 495p per share by 09:45 London time.
The Luton-England based group said it expects a pre-tax loss of between £110m and £120 for the six months ending in March and made no changes to its estimates for financial performance in the second half of the year. The group had previously forecast a loss of between £140m to £160m.
"In a difficult environment for all airlines, improvements in revenue management combined with marketing and website initiatives have enabled EasyJet to take advantage as weaker competitors have left the market over the last couple of months," the company said in a statement.
The company also said around 30% of its seats are booked for the second half of its financial year.
Brokers Numis Group have raised EasyJet's stock status to hold from reduce following the EasyJet statement.
Wyn Ellis, Numis analyst, told IBTimes UK that EasyJet is performing well in a difficult market by providing excellent value for customers.
However EasyJet will be hit harder in its second half of the year by the ever increasing oil prices, said Ellis, which will see its fuel costs increase by around £220m, compared to a £100m increase in the first half.
Ellis added that he thinks the Stelios family, which owns around 38 percent of the airline it founded, "needs to step back".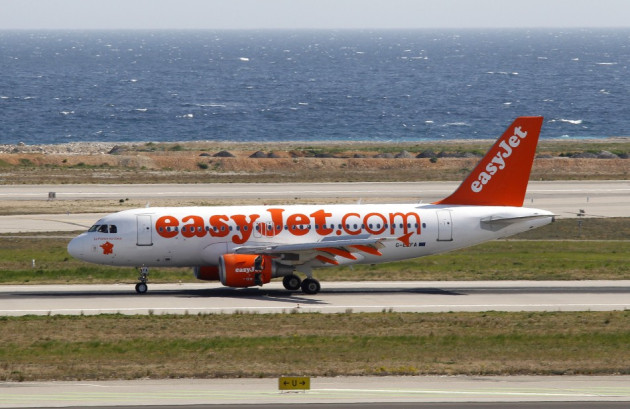 Meanwhile British Airways (BA) owner International Airlines Group (IAG) will soon appoint an adviser as it tries to protect its joint venture with American Airlines (AA), whose owner AMR has filed for bankruptcy.
IAG's adviser will help the company evaluate its options, according to the Financial Times.
AMR is subject to takeover speculation as AA's rivals Delta Air Lines and US Airways eye-up bids, along with private equity firm TPG, which has in the past owned Midwest Air Group and Continental Airlines.
The joint venture between IAG and AA is worth $7bn a year and sees flight schedule co-operation between the two, as well as selling each other's flights, and revenue sharing from their transatlantic operations.
Delta, the largest US airline by revenue, is already involed in a north Atlantic joint venture with Air-France KLM and any takeover by the company of AMR could undermine the IAG-AA deal.
However Willie Walsh, IAG chief executive, has described a would-be Delta-AMR merger as having the potential to be "a fantastic entity", but thinks it would be too large a player in the airline market to get approval from regulators.