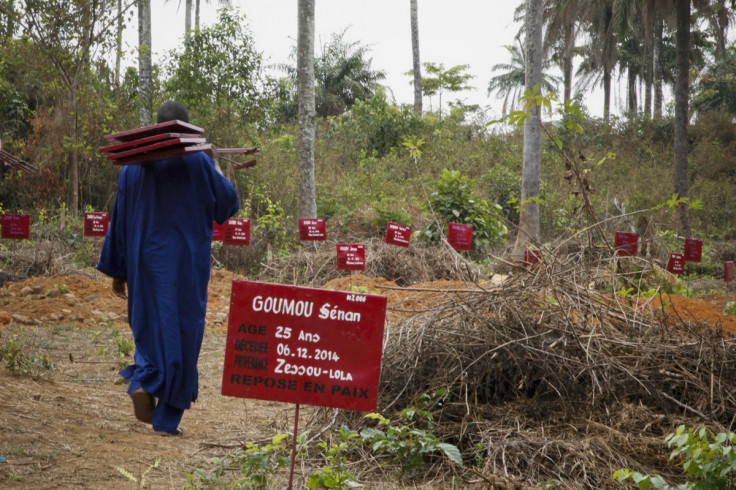 The Liberian government is appealing for calm following news that a 30-year-old woman has died of Ebola, just two months after the country was declared free of the deadly virus.
The woman died on 31 March while being transported to a specialist hospital unit in Monrovia, the capital of the West African nation. Her death comes a few days after a flare-up in neighbouring Guinea, where the illness has killed seven people in recent weeks.
Authorities have declared Liberia free of the virus twice now, most recently in January 2015, The outbreak began in Guinea in late 2013 and has killed at least 11,000 people according to official records. The source of this latest resurgence is not yet known.
In a statement, the Liberian health ministry asked citizens "not to panic in the wake of the new Ebola case".
"We continue to investigate the source of transmission of this newer flare-up," the deputy health minister Tolbert Nyensuah told AFP. He insisted that his ministry was working with the World Health Organisation (WHO), and that authorities "are on top of this".
"We know what to do now, we can contain it, we can control it. No need to panic", he said.
Liberia, which was heavily hit by the West African Ebola crisis, briefly closed its borders to Guinea last week in an effort to contain the spread of the disease, but it has since been reopened. The WHO has said that the outbreak no longer constitutes an international emergency, and insists that local medical authorities should be able to mop up any isolated events.
Ebola generally kills its victims in a matter of days, following severe fever and muscle pain, weakness, vomiting and diarrhoea. It usually shuts down organs, leading to unstoppable internal bleeding. It is spread through contact with other sufferers' bodily fluids, or those of the recently dead, including their sweat, vomit and blood.