Japanese warships and submarine dock in Philippines in contested waters amid China tensions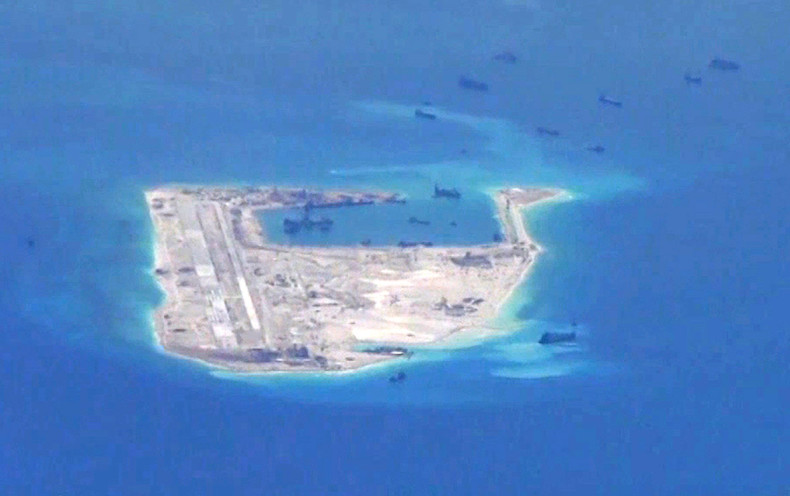 Two Japanese warships and a submarine have arrived in the Philippines near a disputed waterway amid territorial tension with Asian powerhouse, China. The vessels were docked in the contested Subic port in what seems to be an exercise to bolster ties with Manila.
JS Ariake and JS Setogiri – two guided-missile destroyers – and the underwater vessel Oyashio were deployed at the former American naval base on 3 April in what is being played down as a routine visit. However, this is likely the first time a Japanese submarine is sailing in the region in almost 15 years.
Philippine Navy spokesman Commander Lued Lincuna was quoted as saying: "The visit is a manifestation of a sustained promotion of regional peace and stability and enhancement of maritime cooperation between neighboring navies."
An AFP photographer, who was present at the dock, one of the warships was equipped with an anti-submarine helicopter. Japan's mobilisation seems more like a show of strength to challenge China's territorial claims in the South China Sea.
The Japanese fleet is expected to travel to Vietnam, which also has overlapping claims on the islands in the region. However, the exact operations of the fleet have not been spelt out.
China claims most of the South China Sea region as its sovereign territory. The archipelago comprising about 750 islands and reefs is believed to be rich in oil and gas resources and nearly one-third of the world's oil travels through the region. The chain of islands has become the centre of an international dispute in recent years, with Taiwan, Japan, the Philippines and Vietnam embroiled in overlapping claims of the region.