North Korea has become the first country in the world to shut down its borders to foreign tourists over fears surrounding the spread of Ebola.
News agencies in China are reporting travel agents in the dictator-run 'hermit kingdom' have announced it will be off limits to travellers "until further notice" because of the threat of the disease, which has claimed almost 5,000 lives.
Three travel agents specialising in tours of North Korea, two of which are based in China, have also issued statements saying the country is officially closed, though it is unclear whether the ban also applies to business and official visits.
"We have just received news from our partners in Pyongyang that the country is not accepting any international tourists from tomorrow, effectively closing its borders due to the threat of the spread of the Ebola virus", said a spokesperson for Beijing-based Koryo Tours.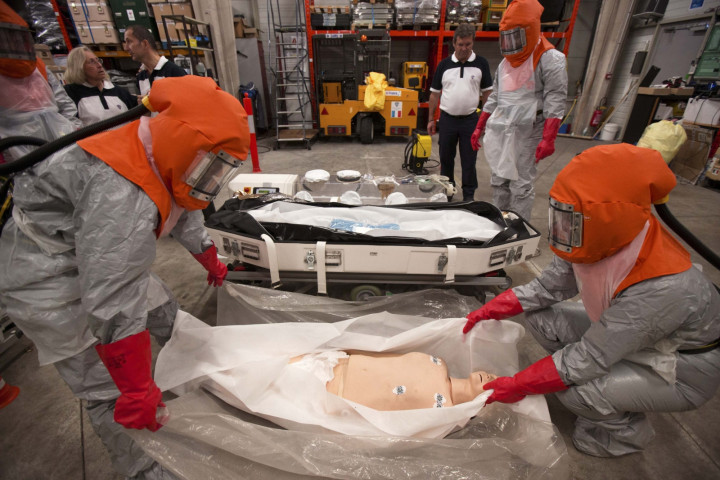 Young Pioneer Tours in Xian, China said that Pyongyang was barring tourists "regardless of where they have visited".
A third company, London-based Juche Travel Services, also confirmed that it has received news of the ban via its North Korean partners, Agence France Presse report.
The World Health Organisation announced on Wednesday that 9,936 people in Guinea, Liberia and Sierra Leone - the three countries at the epicentre of the world's worst-ever Ebola outbreak - have contracted the disease. In total, 4,877 people have died so far.
Some countries have banned travellers and flights from Ebola-hit countries, and a number of airlines have boycotted the region.
But North Korea appears to be the first country to ban foreign tourists entirely.
The move is not unprecedented: in 2003 it suspended tours for three months due to fears over the spread of Sars, Koryo Tours said.