Leicester Ebola Hoax is 'Racist Campaign' by Nationalist Hate Site The Daily Bale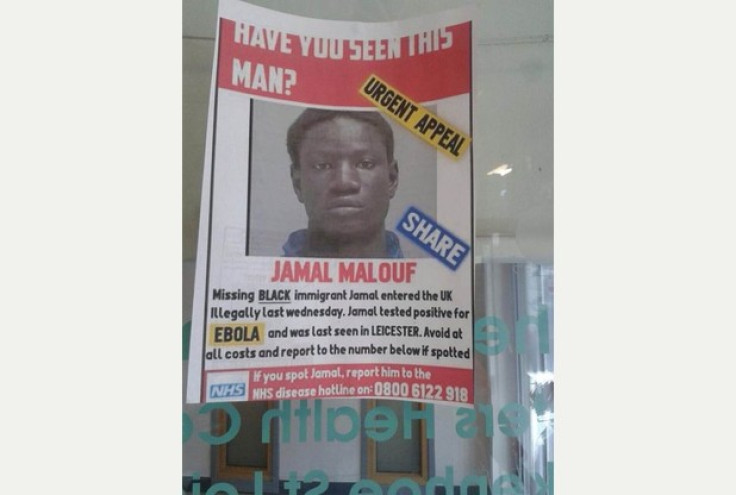 Photos are circulating on Twitter of a poster that claims an illegal immigrant in Leicester has tested positive for Ebola.
The poster was inspired by nationalist website The Daily Bale, which published an article claiming an "illegal immigrant with Ebola [is] on the run" in the English city.
The spurious claims made by the poster about a man named Jamal Malouf are unequivocably fake, and the result of what many social media users are calling a "racist campaign" by the right-wing site.
Joshua Bonehill-Paine, who runs The Daily Bale, tweeted his praise for the anonymous person who put the poster up to warn of the "missing black immigrant" who was "last seen in Leicester".
One of the posters was put up in a city medical centre, reports the Leicester Mercury.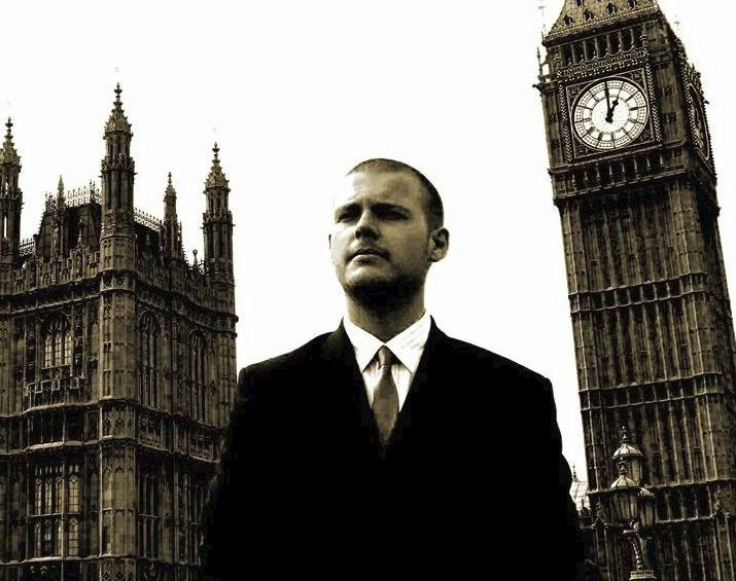 Joshua Bonehill-Paine describes himself as a "nationalist politician" and "proud BNP supporter".
Twitter
Right-wing hoax
While four people in Leicestershire have been tested for the deadly virus, there have been no cases in the UK. A spokesperson for Public Health England in East Midlands said that the organisation can "confirm that there are no confirmed cases of Ebola in the Leicester area."
"Overall the risk of Ebola in the UK remains low, and we have a world-class domestic health system that is ready to respond if we do see a case in the UK."
A spokesman for Leicestershire Police, said: "We are aware of a poster which has now been removed from a medical centre in Leicester and our enquiries in relation to this are ongoing.
"We would like to assure the public that there are no known cases of Ebola in Leicester, Leicestershire and Rutland."
Bonehill-Paine describes himself as a "rising star of the right-wing community" and has admitted in the past that articles on The Daily Bale website have been hoax stories.
In March, the 21-year-old from Yeovil was charged with malicious communication after a fake story he wrote went viral, which claimed The Globe pub in Leicester had banned armed forces to avoid offending the immigrant population.
The false claim led to people threatening to firebomb the premises and kill or assault staff.
© Copyright IBTimes 2023. All rights reserved.