Ebolaphobia: Guinean Woman Fataomata Sompare Attacked in Rome Over Virus Fears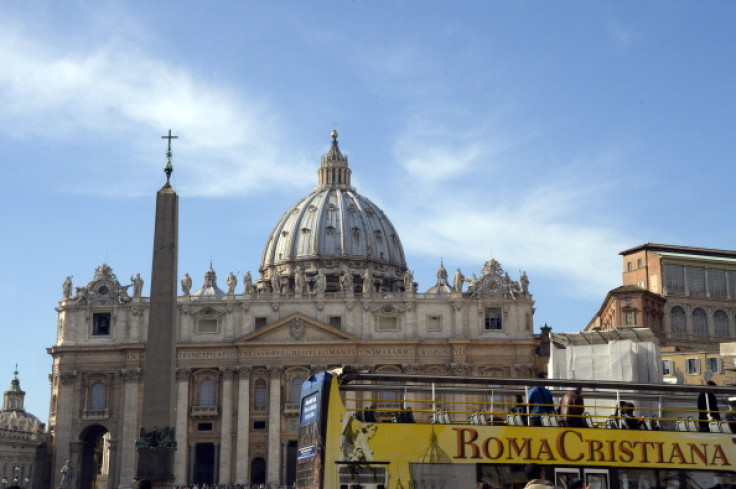 A Guinean woman has been beaten on a bus in Italy after one of the passengers accused her of having the Ebola virus.
Fataomata Sompare was about to get off a bus in Rome when a teenage girl started screaming that she had the virus.
Local media reported that some of the girl's relatives subsequently beat the woman.
"They told me that I had Ebola and that I had to get off the bus,"the 26-year-old victim, who has been living in Italy for four years, told Italian newspaper Il Messaggero.
Sompare, who sustained some injuries during the attack, was taken to hospital after some people at Grotte Celoni Tube station, in the east of the city, managed to rescue her from the attackers.
Her partner Alessandro Corbelli, who deemed the attack "shameful", said Sompare was attacked "only because she's black. [She is] a victim of racism which is now rampant in this city."
Ebola Outbreak Causes Scaremongering
Fears over the virus outbreak, which has killed more than 4,900 people in Sierra Leone, Guinea and Liberia are leading to a surge in racist and discriminatory attacks.
Sompare's beating follows the case of a girl who was banned from a school in Rome, after returning from a trip to Uganda, which so far has not reported any Ebola case.
The three-year-old child was prevented from returning to a school in Fiumicino over fears she had contracted the deadly virus.
Italy's health ministry reacted with outrage to the episode and published a statement on its website in which it said: "The minister of health, Beatrice Lorenzin, expresses her solidarity with the family of the young girl and notes that Uganda is not a country affected [by Ebola] and is very far from the area in West Africa struck by Ebola.
"The minister wants to remind that Italy has so far not reported any Ebola case and the risk of contagion is very low. Therefore, scaremongering is not justified."
Esterino Montino, Fiumicino's mayor, appealed for calm and said "fears should not be transformed into discrimination."
Episodes of discriminatory behaviours over Ebola fears have also occurred in other countries.
In the US, a school in New Jersey sparked controversy after it required its nurse to monitor the health of the pupils for 21 days, the incubation period of the virus. The decision was motivated by the presence of two Rwandan students in the building.
Parents consequently panicked that their children could have contracted Ebola from two Rwandan students in the school.
The families of the two Rwandan children then agreed to keep them at home for 21 days.
© Copyright IBTimes 2023. All rights reserved.