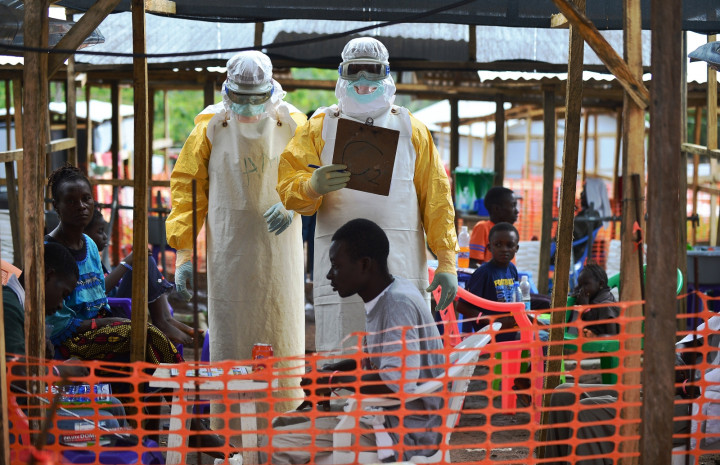 The experimental drug ZMapp being used to treat Ebola patients in Europe and parts of West Africa has been found to be '100% effective' when tested on infected monkeys.
Scientists reported on Saturday the drug healed all 18 monkeys who were given a lethal dose of the virus Ebola. The findings have sparked hope that ZMapp could be used more widely to fight West Africa's deadliest ever outbreak and claimed more than 1,500 lives, according to the World Health Organisation (WHO).
In the study, published by the journal Nature, the monkeys were treated with ZMapp three to five days after they were infected, and when most were showing symptoms.
Even those suffering the most severe symptoms – such as rashes, liver dysfunction and haemorrhaging – and that were just hours from death, survived after being given the drug.
No other experimental treatment for Ebola has ever shown success in primates so long after infection. For a monkey, five days after infection, is the equivalent of 9-11 days in humans.
Three monkeys which were not treated with ZMapp, which is produced by San Diago-based Mapp Biopharmaceutical, died by day eight of the trial.
"The level of improvement was utterly beyond my honest expectation," said one study leader, Gary Kobinger of the Public Health Agency of Canada in Winnipeg.
In a commentary published by Nature, virologist Thomas Geisbert of the University of Texas Medical Branch, described the results as a "monumental success".
But worldwide fears have been raised that the drug is facing a shortage, and the company has no more doses of ZMapp, which is grown in tobacco plants and takes several months to produce.
The final doses were given to seven people infected with Ebola in recent weeks, including two American aid workers, who survived, and a Liberian doctor and a Spanish priest, who both died despite being given the drug.
According to WHO, 1,552 people of the 3,069 confirmed Ebola cases, have died so far. They also say there could be as many as 20,000 cases before the virus is brought under control.
It comes as researchers revealed the outbreak may have started at a funeral in Sierre Leone.
Presently there is no approved vaccination or treatment for Ebola patients, beyond keeping them hydrated and nourished.