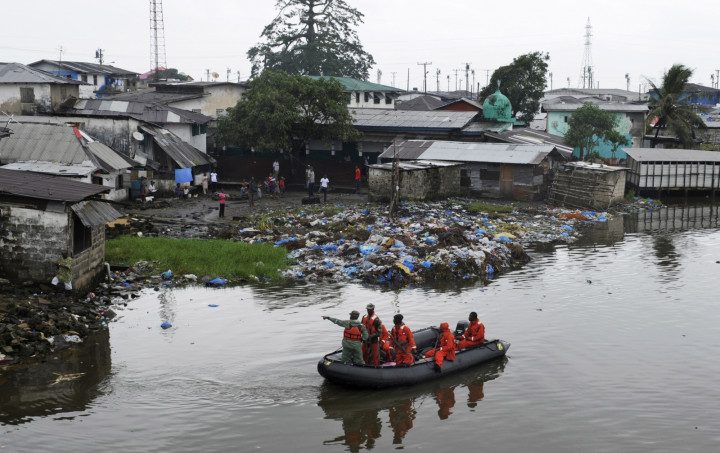 A Liberian doctor who received one of the last doses of an experimental Ebola drug has died, reports AP.
Dr. Abraham Borbor, the deputy chief medical doctor at Liberia's largest hospital, received ZMapp along with two compatriots.
Liberian information minister Lewis Brown said that the doctor had shown signs of improvement but took a turn for the worse and died on Sunday.
The experimental drug, known as ZMapp, has been tried on only six people, of whom two have survived. The condition of two other African doctors who were also given the drug is not known.
After the evacuation of a British citizen, who is said to be recovering, the WHO is now planning to move a Senegalese doctor who contracted Ebola while working in Sierra Leone.
The situation on the ground continues to be grim with hunger and poverty adding to the mood of fear and distrust.
While shipments of gloves, face masks and gowns and other equipment have been sent to the African nations struggling to cope with civil unrest and quarantine conditions, it is still unclear whether the equipment is reaching the intended beneficiaries.
Health workers stand exposed to maximum risk during Ebola outbreaks. Even when wearing protective gear, they can be contaminated.
Writing in the annals of Internal Medicine, Dr. William A. Fisher II of the University of North Carolina, Chapel Hill, along with Drs. Trish Perl and Noreen Hynes of Johns Hopkins University, said: "The physical exhaustion and emotional fatigue that come with caring for patients infected with Ebola may further increase the chance of an inadvertent exposure to bodily fluids on the outside of the personal protective equipment.
"In addition, the impulse to wipe away sweat in the ever-present hot, humid environment" after taking off some gear, and before washing up, could be fatal.
The .N has criticised moves by nations to suspend flights to the affected countries saying that this could hamper relief and healthcare support being sent in and aggravate the "economic and diplomatic isolation" of these nations.
Ebola has so far killed more than 1,400 people across West Africa. With the recent deaths reported from DR Congo, there is fear of the virus spreading to other countries.