Ebola Outbreak: Saudi Arabia Man Suspected of Contracting Disease Dies of 'Viral Haemorrhagic Fever'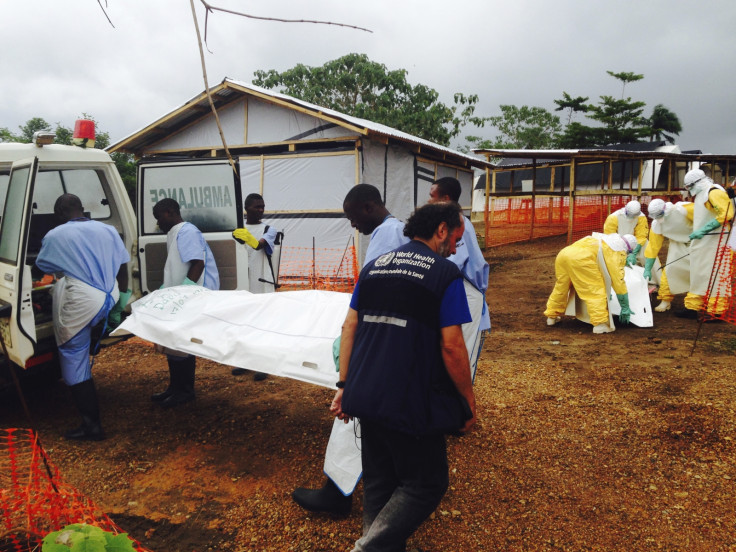 The Saudi Health Ministry has confirmed a man who was being tested for the Ebola virus and was in critical condition in an isolation ward has died.
The ministry said the 40-year-old Saudi man died on Wednesday morning at a hospital in Jeddah.
He was taken to hospital after showing symptoms of a "viral haemorrhagic fever" following a recent trip to Sierra Leone, one of the West African nations affected by the outbreak of Ebola.
The ministry stated the man had tested negative for dengue fever and it has submitted samples to an international reference laboratory to test for the ebola virus, on the advice of the World Health Organisation.
Officials are working to trace the man's route of travel and identify people he was in contact with, according to Gulf News.
Different types of viral haemorrhagic fevers have been found in Saudi Arabia, but the ministry said no case of ebola has ever been detected there.
Saudi has also suspended pilgrimage visas from West African countries, where more than 800 people have died. The annual Hajj pilgrimage to Mecca, a city in the west of the country, is the largest gathering of Muslim people in the world.
Ebola is one of the deadliest diseases known in humans with a case fatality rate of up to 90%. The death rate in the current West Africa outbreak is around 60%.
This year's outbreak is the worst since the disease was discovered in the mid-1970s.
Director-general of the World Health Organisation, Margaret Chan, said last week that an outbreak of the virus in West Africa was out of control, but could be halted with tougher measures.
British Airways has suspended all flights to Sierra Leone and Sierra Leone for one month due to the outbreak.
"We have temporarily suspended our flights to and from Liberia and Sierra Leone until 31 August 2014 due to the deteriorating public health situation in both countries," the airline said in a statement.
"The safety of our customers, crew and ground teams is always our top priority and we will keep the route under constant review in the coming weeks."
© Copyright IBTimes 2023. All rights reserved.