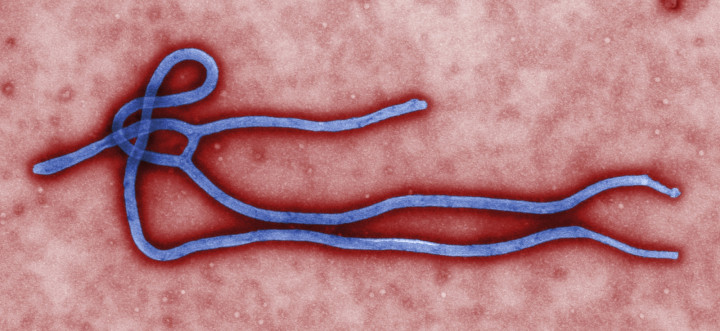 Leading Ebola specialists have called for experimental drugs and vaccines to be offered to people in West Africa.
Peter Piot, David Heymann and Jeremy Farrar, respective directors of the London School of Hygiene and Tropical Medicine, the Chatham House Centre on Global Health Security, and the Wellcome Trust noted that Africans affected by the Ebola outbreak should get the same chance offered to American aid workers.
"African governments should be allowed to make informed decisions about whether or not to use these products - for example to protect and treat healthcare workers who run especially high risks of infection," they wrote in a joint statement.
The World Health Organization (WHO), "the only body with the necessary international authority" to allow such experimental treatments, "must take on this greater leadership role", they said.
If the deadly virus was raging though wealthy countries, they pointed out, medical agencies "would begin discussions with companies and labs developing these products and then make rapid decisions about which of them might be appropriate for compassionate use".
Biotech firm Mapp and its commercial partner Leaf Biopharmaceutical said the ZMapp drug, given to the American aid workers, was hard to produce and that it was working to scale up production as soon as possible. It was identified only in January.
The ZMapp serum consists of three antibodies manufactured in modified tobacco leaves, which take weeks to grow.
Research to be speeded up
Last week, the US National Institute of Allergy and Infectious Disease (NIAID), a division of the National Institutes of Health, announced plans to expedite research on an Ebola vaccine that has been effective in primates.
The clinical trial may begin as early as next month, when it will be tested on healthy human volunteers. This will provide information on any side effects the drug may pose, as well as help to determine the dosage.
It would be unethical to conduct a random trial of any Ebola treatment in people who were infected since only a fraction of study subjects would receive the life-saving therapy, an institute spokesman said.
Thomas Geisbert, a professor in the department of microbiology and immunology at the University of Texas Medical Branch at Galveston, said that there are at least four other vaccines currently in development -- and all show some potential to be effective in humans. But progress on this vaccine and others has been slow largely due to lack of funding.