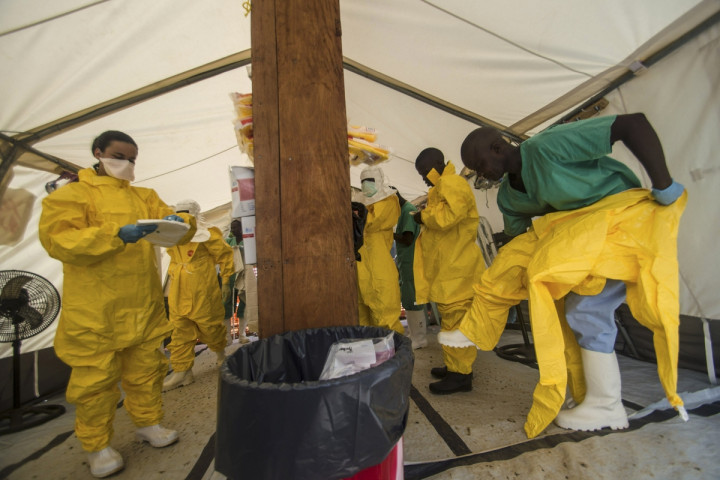 A priest has been confirmed as the first Spaniard to be infected by the current outbreak of the Ebola virus.
Miguel Pajares, aged 75, will shortly be brought back to Spain to be treated in Madrid's Carlos III hospital. He is currently in isolation at the San José de Monrovia Hospital in Liberia.
Parajas was working for the San Juan de Dios hospital order, a Catholic humanitarian group that runs hospitals around the world. He was based in Liberia, one of the three nations affected by the current Ebola outbreak.
"I would like to return to Spain because we have had very bad experiences here," Pajares told Spanish news agency EFE. "We want to travel to Spain so that they treat us like people, as is God's will."
The disease has claimed the lives of over 900 people across West Africa since February, in the worst outbreak since the disease was discovered in the 1970s.
In Liberia, Sierra Leone and Nigeria, the fatality rate is around 60% and there have now been at least 1,711 cases of Ebola in West Africa this year.
The Spanish Health Ministry announced that the government has put in place a plan to repatriate Pajares "in accordance with the highest security protocols from the World Health Organisation". Protocols include a medical plane staffed by specialised personnel and strict isolation measures.
According to the Defence Ministry, the aircraft transporting Pajares has been prepared at the Torrejón airbase in Madrid. It is expected to depart Madrid on Wednesday afternoon and return with Pajares early on Thursday morning.
Pajares is reported to be weak, suffering a fever and has been in isolation since last Friday, together with another five patients in a hospital in Monrovia, the capital of Liberia, which has been closed since last week.
The treatment he is receiving is limited to paracetamol, to control his temperature, and liquids to combat dehydration.
Another two patients – missionary Chantal Pascaline Mutwamen, from Congo, and Paciencia Melgar, from Ecuatorial Guinea – are also infected with the virus.
Pajares had been taking care of the director of the hospital, Patrick Nshamdze, from Cameroon, who died from ebola on Saturday.
Initial tests suggested that Nshamdze did not have the virus, so Pajares continues to feed and care for him.
The news comes as the Saudi Arabian Health Ministry has confirmed a man who was being tested for Ebola has died while in critical condition on an isolation ward in a Jeddah hospital.
The ministry said the 40-year-old Saudi man died on Wednesday morning after showing signs of a "viral haemorrhagic fever" following a recent trip to Sierra Leone.
On the advice of the World Health Organization, samples have been submitted to an international reference laboratory to test for the ebola virus.